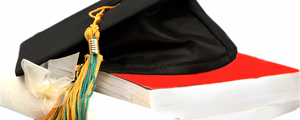 A UNIVERSITY of Pretoria Zimbabwean law graduate Fadzai Madzingira has been named the Zimbabwe Rhodes Scholar for 2013, the Zimbabwe Rhodes Scholarship (ZRS) said yesterday.
STAFF REPORTER
Madzingira did her Ordinary and Advanced Level studies at the Dominican Convent High School in Harare where she came up with 15 points at "A" Level.
ZRS secretary Tariro Makadzange said: "Madzingira has recently completed her LLB at the University of Pretoria where she has excelled achieving distinctions in most of her subjects. She is a member of the Golden Key Society which recognises academic achievements in the top 10% of university students in South Africa."
Makadzange added in a statement: "She has shown strong leadership qualities through her community-based activities which have included serving as an executive member of the Constitutional Tribunal for her university and tutoring in several law school courses. She has an interest in commercial law and plans to study transnational commercial law at Oxford."
The Rhodes Scholarship was established 110 years ago by imperialist businessman Cecil Rhodes with the intention to develop "public-spirited leaders and to promote international understanding and peace through an international community of scholars".
It sponsors over 80 scholars of high intellect each year who will spend two years at Oxford University in London for undergraduate or post-graduate studies. Former Deputy Prime Minister Arthur Mutambara is a beneficiary of the scholarship.