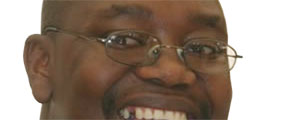 North Korea is very far away from us, and yet infamous in Zimbabwe for training the Fifth Brigade that went on to be associated with the Gukurahundi killings.
with Rashweat Mukundu
While Zimbabwe has many a times been compared to North Korea, the comparisons are farfetched. Yet there is one area that North Korea might compare significantly with Zimbabwe: that is, its troubled succession politics in which citizens are not sure of what tomorrow holds, and succession is unpredictable and ultimately a dangerous game.
It was probably the end of year summary execution of the North Korean dictator's uncle Jang Song-Thaek, in a palace power struggle that shed more light on the succession struggles in dictatorships. The execution of the old and once powerful Jang, on the orders of the  young leader Kim Jong-un demonstrated the extent of the dangers of dictatorships to citizen rights, more so how citizens have no power and are at the mercy of the political elite.
Zimbabwe is by far a better country than North Korea, as we enjoy far more rights regardless of the usual irritations from overzealous security agents who sometimes kidnap and torture political opponents of Zanu PF and others who simply happen to be at the wrong place at the wrong time. The actions of Zimbabwe's security agents in defence of Zanu PF, while a danger to citizens, are infinitesimal from the grand repression in North Korea.
However, as we start a new year, there is one problem that we are inheriting from 2013 which will continue to loom large in our national politics and that is the succession issue in Zanu PF and ultimately in Zimbabwe. Zimbabwe stands in the same place as North Korea where succession is a dangerous issue that could potentially lead to violence and death.
We witnessed Zanu PF internal pitched battles over the provincial elections in which senior party leaders were lining up their foot soldiers for the ultimate succession battle in the party and probably nationally.
It is at this moment that many may fall in the pitfalls that sunk the likes of North Korea's Jang Song-Thaek depending on which faction prevails. Independent Media reports in 2013 stated how senior Zanu PF leaders had boosted security in fear of the succession battles.
In essence, Zanu PF succession politics is no longer a party issue, but a national security issue. I am sure our security agents within their various responsibilities are well aware that Zanu PF succession is one of the biggest security threats that Zimbabwe faces, more so as President Robert Mugabe, despite his advanced age, still refuses to spell out his succession plans.
The argument that his successor will come from the people is a technical and not political argument and we all know that ultimately his voice will prevail on who succeeds him and the earlier he does so, the better for a more predictable political future for Zimbabwe. Others may ask why Zanu PF succession should be of concern to us.
The answer is simply that Zanu PF tentacles are so insidious in all national and State structures. We have heard Police Commissioner-General Augustine Chihuri declare his political allegiance to Zanu PF and the senior military structures have done the same.
This means that all these security and civil service structures have a stake in Zanu PF's politics and its succession. Some have resigned from their security jobs to join the Zanu PF secretariat and as politicians.
The civil service, from the senior staff to cleaners, is loyal to Zanu PF. The judiciary has also been accused to deferring to the whims of the party. In essence, Zanu PF is the State and the State is Zanu PF.
This means that what happens in Zanu PF will ultimately have a huge bearing on the rest of us, be it those who support or oppose Zanu PF, the apolitical included.
We will all be caught up in a likely messy Zanu PF succession struggle. Citizens of Zimbabwe, more so civil society, must, therefore, take an interest in what is happening in Zanu PF. The organised civil society groups have largely taken the approach that agency is the cause of poor governance in Zimbabwe, that a change of guard is needed, be it at inter-political party level or the takeover by other political parties.
To a large extent, civil society wrongly assumed that a change of government would simply mean a resolution of Zimbabwe's myriad problems, and yet this is not true.
Many of the opposing parties are clones of Zanu PF in their behaviour, leadership style or thinking. With Zanu PF now in full control and seemingly likely to be so for the foreseeable future, civil society must focus on structure.
Poor governance and a peaceful political succession in Zimbabwe will largely be done through functional and democratic institutions and these need to start at party level.
If civil society preaches democracy and good governance to the Zanu PF government, civil society may as well preach this message even more to Zanu PF as it is the party in government and ultimately its decisions at party level influence government policy.
Civil society must realise that our political structures remain undeveloped since 1980, hence the problems and tendencies of dictatorship that are exhibited by Zanu PF from time to time.
In this regard Zanu PF's succession politics is a national matter in which as many voices must be heard.
The consequences of silence and leaving Zanu PF to resolve its own issues is that we will all be caught up in the conflagration ignited from Shake-Shake building.
Informed by the realities regarding weak political party, national and State structures, civil society must take a holistic approach to the reform of values of political leaders. It is for the reason of poor structure that Zanu PF, while  claiming to have brought democracy, still struggles to understand democracy 33 years after independence.
Zanu PF confuses black rule with democracy, yet maintains an iron grip on Zimbabwe just as the Rhodesian Front did.
This lack of understanding will have a new meaning when the party faces the realities of succession.
This reality is not only for Zanu PF to face, but for the rest of us. From it Zimbabwe will either emerge more bruised or with a new vision and hope.