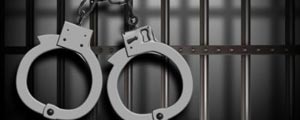 A 34-year-old Harare gardener who sought to satisfy his sexual appetite on a nine–year-old boy was last Thursday sentenced to 11 years in prison when he appeared before Harare regional magistrate Adonai Masawi.
BY STAFF REPORTER
Cotton Dhliwayo, who is a gardener in St Martins, was initially sentenced to 15 years in jail, but four years were suspended on condition that he would not commit an offence of a sexual nature.
In his ruling, Masawi said he considered the nature of the offence before passing sentence.
"It is obvious the accused has been convicted of a very serious and unnatural offence. It is condemned not only in the Bible, but even culturally. He is married so it was not about satisfaction of sexual desire and unnatural acts are unexpected of him.
The court heard during trial that on December 15 this year at around 5 o'clock in the evening, the complainant's father took him to the Avenues Clinic for medical examination because he had been vomiting throughout the day and looking ill.
It was then that the boy told the doctor and nurse attending to him, after the father had gone out of the room to answer his phone, that the accused had inserted a bottle into his anus before sodomising him. The doctor then told the father about the report. He later called his sister and his wife and told them what had happened before reporting the matter at Avenues police post.
Dhliwayo was arrested later that night after he had returned home from a drinking spree.