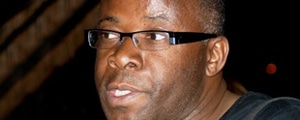 THE one-day workshop, which was co-sponsored by the embassies of the Netherlands, Denmark and Norway and partnered by Alpha Media Holdings, Media Centre, 263Chat, among others, brought filmmakers, technology and media experts under one roof to discuss ways of utilising the ever-growing technology advancement in film production and distribution.
Speaking at a Media Diversity Campaign workshop on Online Film and Television Distribution held in the first week of December at Cresta Lodge Hotel in Harare, the founder and chief executive officer of Nigerian mobile application company FansConnectOnline Chike Maduegbuna said: "The movie industry is very big and can become fragmented and bringing stakeholders together brings stability and synergies. There will not be too many associations duplicating the same form of work."
It is of importance for film industry stakeholders to regularly gather to discuss ideas on how to effectively use the growing use of technology in the making and distribution of content.
In a bid to encourage local film producers and distributors, Maduegbuna emphasised on the need for content production in order to draw massive local following before seeking international visibility or audience. This, he said, would make them follow the example of Nigeria's popular Nollywood films.
"For Nigeria, the storytelling was for our people first, but there is always a tendency to tell the story for others outside. The Nigerian industry grew because the stories were based on the local people's experiences and that helped them acquire their local audience, which helped build the international audience," Maduegbuna said.
Kayenyu Kamunyu, the chief executive officer of the Able Wireless Company in Kenya, challenged stakeholders to shift from the talking syndrome to the implementation part of it that enables film producers to get value out of their products and services.
Kamunyu is currently working on optimising film content for mobile devices, targeting low and middle income earners in Kenya.
One of Zimbabwe's renowned film stars, Stephen Chigorimbo, better known as John Huni in the Studio 263 TV series, declared that the country's film industry was ready to embrace new production and distribution technological ways.
"The opportunity to make money out of films as presented by new media is massive. If we have millions of people on the Internet in Zimbabwe who can download a movie for less than they buy in the streets, why would they buy in the streets?" he said
The ex-Studio 263 actor urged those in the film industry to fully understand their roles and value the power of synergies for the procession advancing of the industry.
Among the key notable people at the workshop were Brenda Matanga of B Matanga Intellectual Property Attorneys, Carl Joshua Ncube described by CNN African Voices as the New Face of Zimbabwean Comedy, Zi-FM Stereo chief executive officer Susan Makore, film and theatre producer/director Daves Guzha, playwright and director Raisedon Baya and Culture Fund director Elvas Mari.