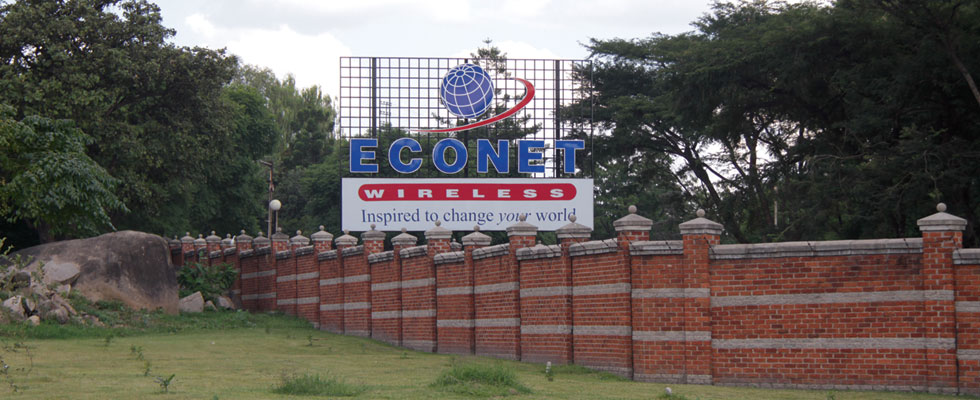 A UNIT of Zimbabwe's largest mobile phone operator Econet Wireless yesterday launched a system which enables companies to fund payrolls through its mobile money transfer platform following cases of robbery on cash in transit.
By Business Reporter
The new EcoCash payroll system, the company said, allows small businesses and large companies to distribute salaries and wages to employees using the EcoCash platform.
Critics, however, say the development, though it was expected to reduce cases of robbery could be a major blow to traditional banks at a time the Reserve Bank of Zimbabwe (RBZ) has revoked an agreement on banks lowering bank charges.
Early this month, our sister paper The Standard reported that four men, three of them disguised as traffic police officers, robbed a security company vehicle ferrying a reported $400 000 destined for the Eastern Highlands Plantations near Selbourne.
The money said to belong to Border Timbers was meant for salaries. EcoCash chief executive officer Cuthbert Tembedza described the product as convenient, efficient and reliable to customers as it would save them time from queuing at the banks. Under the EcoCash payroll system, a company fills in an application form and sends the payroll by EcoCash and the payroll will be processed on the platform.
"We are not charging the corporates now, we want the money to get into the wallet and we will get money from the transactions. We might really look at it later (referring to the issue of charges)," Tembedza said.
He said the platform for the EcoCash payroll now had many corporates on board as well as small and medium enterprises. Some of the organisations that have adopted the product, according Tembedza, include Zimbabwe Fertiliser Company, Cimas, Masca, National Seeds, Zesa Enterprises, local government authorities and others.
Speaking at the same forum, Econet Services chief executive officer Darlington Mandivenga said new products would be introduced in the first quarter of 2014. He said EcoCash was performing well as it now had three million subscribers since it was launched two years ago. Mandivenga added that EcoCash South Africa had received the regulatory approvals from South Africa and Zimbabwe to transfer funds between the neighbouring countries.
"Our pilot project was successful and we have received approvals from South Africa and RBZ. The Zimbabweans in South Africa want the product to be launched soon," he said.