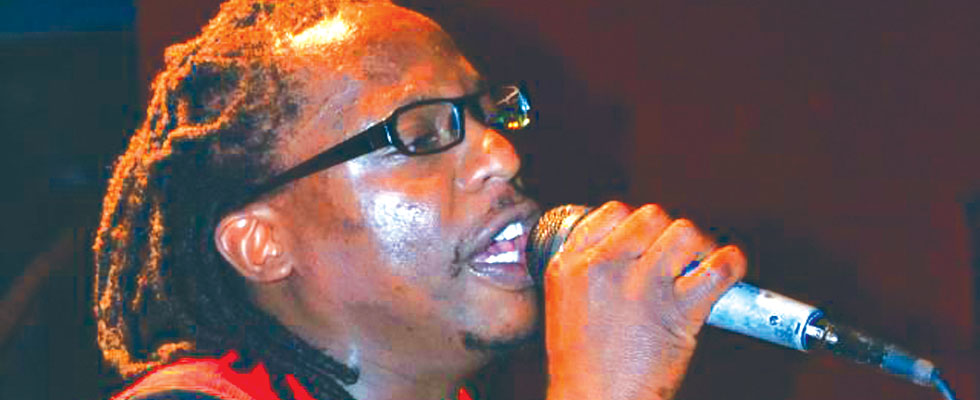 DANCEHALL music stole the limelight around Harare over the weekend as people celebrated their second weekend into the festive month at different venues. Friday night saw upcoming artiste Soul Jah Love in a collaborative gig with Mic Inity at Red Fox Hotel in Greendale.
Report by Entertainment Reporter
Soul Jah Love who was making his debut performance at the venue left a lasting impression belting hits such as Gum'kumu. His collaboration with Inity left the audience in awe.
Saturday morning saw Guspy Warrior and Dhadza D lighting up their home town, Chitungwiza as they performed at Coca Cola midterm draw. Dhadza D who was first on stage pumped up energy in the audience who sang along to almost every one of his songs including Dairai Dairai and Magetsi Aenda.
Guspy Warrior was on fire taking over the audience to draw them in dance. His hit Seunononga was well received attracting wild dances from the crowd.
Both artistes were later to share stage at the Urban Music Festival at 7 Arts. They performed along with Winky D, Sniper Storm, Freeman and Judgement Yard outshining artistes from other genres.
At this platform Dadza D left fans crying for more. The audience kept on chanting his name long after he was done performing.
He made it hard for his follow up artiste Sniper Storm to please fans that were pumped up with energy. Nevertheless Sniper's performance was good attracting sing along to songs such as Love YeMusoja and Ndakabata Mic.
Sniper paved way for Guspy Warrior who again rocked with Seunononga and Chamba Timone.
Then it was time for Winky D. The artist was out to silence critics who have been attacking him for singing what they termed "reggae kanindo".
From his entrance to exit, the Ninja President kept fans on their feet. The crux of his performance was when he performed his hits Chidodo and Mafirakureva. The night was shut down by celebrated reggae DJ outfit, Judgement Yard.
In this session the audience mostly danced to local dancehall songs than international music.