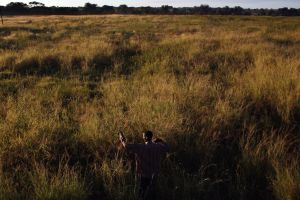 GOVERNMENT plans to convert 99-year leases for resettled farmers into tradable security have hit a brick wall amid concerns by the ruling party that the vast tracts of land could be re-allocated to former white commercial farmers, a Zanu PF Central Report has shown.
Report by Acting Business Editor
According to the report presented at the just-ended party's annual conference in Chinhoyi at the weekend, farmers that benefited during the land reform programme at the turn of the millennium would have to wait a little bit longer before they use the land as security to borrow from banks.
This, according to players, has been one of the issues that has seen banks reluctant in lending to agriculture, once the mainstay of the economy.
The report further states that this year, a total of 2 415 offer letters were processed for Model A2 beneficiaries countrywide covering conversions from self-contained, replacements of lost offer letters, allocations on repossessed plots and new allocations.
"Fifty-three 99-year leases for Model A2 farmers have been produced this year. Registration was completed, eight of them making a cumulative of one hundred and forty, 99-year leases registered to date," reads the report in part.
"Efforts to make 99-year leases bankable are in progress. The challenge is how to make the lease collateral friendly without turning it into a document that may facilitate the reversal of the gains of the land reform programme."
Zimbabwe Commercial Farmers' Union president Wonder Chabikwa recently told NewsDay that local banks had set up a $720 million facility for farmers although they still demand collateral of fixed assets.
Turning to compensation of immovable improvements and acquired idle equipment, the party said 20 farmers were paid in part.
"Cumulatively, 234 farmers have been compensated for immovable improvements while 29 farmers were paid for acquired idle farm equipment. This year, 16 farmers were valued for compensation purposes bringing to 1 352 farms valued to date out of 6214 farms acquired and resettled."