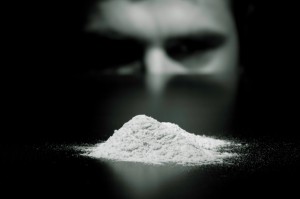 Eighty kilogrammes of cocaine were seized at Beitbridge border post in Limpopo yesterday, the SA Revenue Service (SARS) said.
Sapa
The cocaine, worth about R23million, was concealed in a truck attempting to enter South Africa from Zimbabwe.
SARS spokeswoman Marika Muller in a statement said: "SARS can confirm that the customs team at Beitbridge border post on Sunday seized its biggest ever shipment of cocaine as it was being smuggled into the country."
Muller said the truck had started its trip in Malawi.
"The truck had been identified for closer searches, and had been moved out of the processing queue to be checked."
She said inside the truck's cabin the customs team found bags containing wrapped A4-sized parcels which the driver claimed contained his clothes. "Initial inspection indicated the parcels contained a soft white substance," Muller said.
"After a full physical search the team found 100 A4 parcels weighing 800 grams, each containing smaller packages of a white powder." She said the powder was confirmed as cocaine by chemical testing.
"This is the single biggest seizure of cocaine ever at Beit Bridge," Muller said.
The truck driver was arrested and the truck was seized.