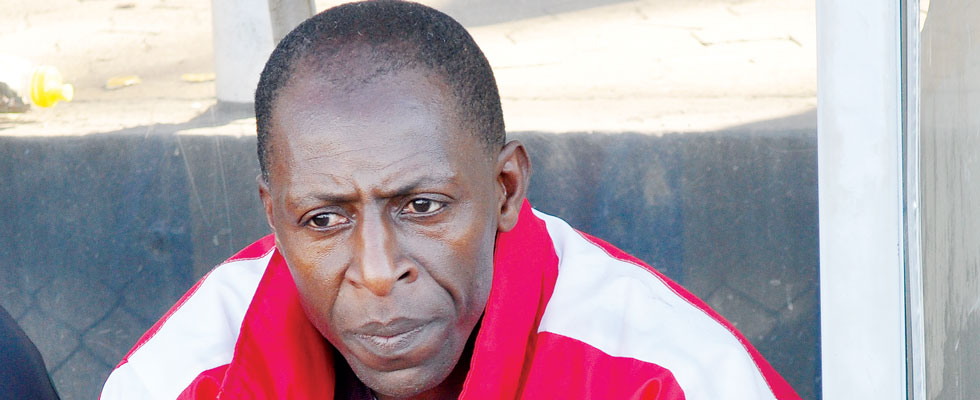 SOME unnamed Harare City Football Club executive members have been accused of sabotaging the club which eventually led to its failure to win the 2013 Castle Lager Premier Soccer League title.
BY FELUNA NLEYA
City needed a win against Caps United on the last day of the season, but only drew 2-2 and allowed Dynamos to win the league title ahead of their city rivals and Highlanders on goal difference.
All three teams had ended the season on 54 points. City won 14 of the 30 games they played, drew 12, lost four, scored 43 times and conceded 25 goals. Their top player Silas Songani was named the second best player in the land while Bigboy Mawiwi was named coach of the year.
City finished in third position and this has led to councillors to call on club chairman Leslie Gwindi to restructure his management team.
"We call upon the chairman to restructure his management team so that we start the New Year with a bang," said councillor Peter Moyo.
"We were meant to take the championship this year, but that failed because of people who were sabotaging the team."
Moyo added: "We have to restructure management of our team because we know that some people sabotaged the team from winning the league. We know of people in the executive who worked behind the scenes to ensure that the team would not win the championship."
Moyo urged Gwindi not to target the coach, but the management team. While the names of the people who will be fired were not available last night, sources said vice-chairman Dennis Sithole and administrator James Chitsa were on the their way out.
"We want the chairman to really look at his management team and restructure. We are not saying he should go for the coach, there is no problem with the coach, but the management is where the problem is," said Moyo.
"We have to applaud the chairman for an excellent job, but he needs to get rid of some saboteurs within his executive who are trying to play funny tricks with our team. The restructuring should not target the coach, but the executive."
According to council minutes of the Information and Publicity Committee dated December 10, the committee discussed the issue of restructuring management. "The committee discussed the matter asserting the need to review the management structure of the club. It is further requested to be provided with the expenditure relating to the running of the club."
"During discussion, the corporate communications manager reported that the management structure of the club was being reviewed in line with new regulations from the Federation Internationale de Football Association (Fifa) which would be adopted by all football clubs internationally."
Gwindi said: "During the course of the season, we realised there were people who were not fitting into the vision and aspirations of the team, so yes, definitely changes are coming."
The awards ceremony is set for tomorrow at a local lodge.