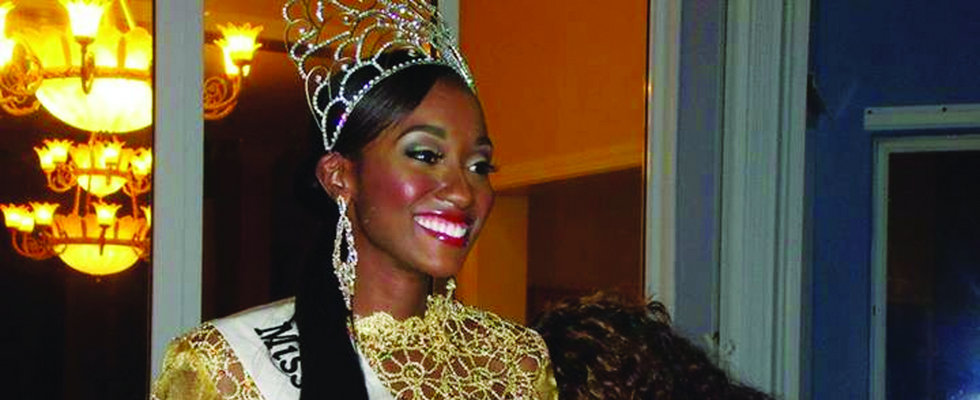 TWENTY-FIVE-YEAR-OLD Shaquera King of Bahamas was on Friday night crowned Miss Heritage World 2013 at an event held at Harry Margolis Hall in Milton Park, Harare taking home a cash prize of $3 000.
BY WINSTONE ANTONIO
The event belonged to King who also won two other two categories namely Miss Talent and Best national dress.
Swati Kain from India was crowned the first princess receiving $2 000 with Russia's Natalia Poluektora being voted the second princess pocketing $1 000 and Ramzaim Suma of Siera Leone being named Miss Personality.
Speaking to NewsDay soon after being crowned, Shaquera King said she was shocked and surprised to be declared the queen.
"I am in shock that I am the winner. I made all the sacrifices to come here and I am happy that I have achieved it for my country," she said.
The pageant which was marred with controversy started two hours behind schedule stretching to 1.30 am.
Organisers of the show continued to struggle as they could be seen running up and down while invitees were already seated in the hall.
The rescheduled grand finale saw only 14 contestants participating from a total of 20 across the world that had initially come before postponement of the pageant to December 13 from December 6.
Among some of the glitches were failure by the organisers to get interpreters for the question and answer session as some models apparently struggled with English especially those from Italy, India, Russia and Estonia.
The Zimbabwean representative Sibusisiwe Mazibuko struggled in the question and answer segment were she was booed off the stage.
Apart from the modelling extravaganza, urban grooves artists like Good Child, Trevor Dongo, Taurai Mandebvu, dance masters High Definition and dancehall chanter Guspy Warrior among others put up sterling performances.
The models were judged in cultural and evening wear.
Yesterday oone of the unsuccessful models at the pageant posted on social network Facebook: "Zimbabwe – Africa, beautiful country and friendly people, but now I feel imprisoned, I want to go back home, I can't stand more mystery.