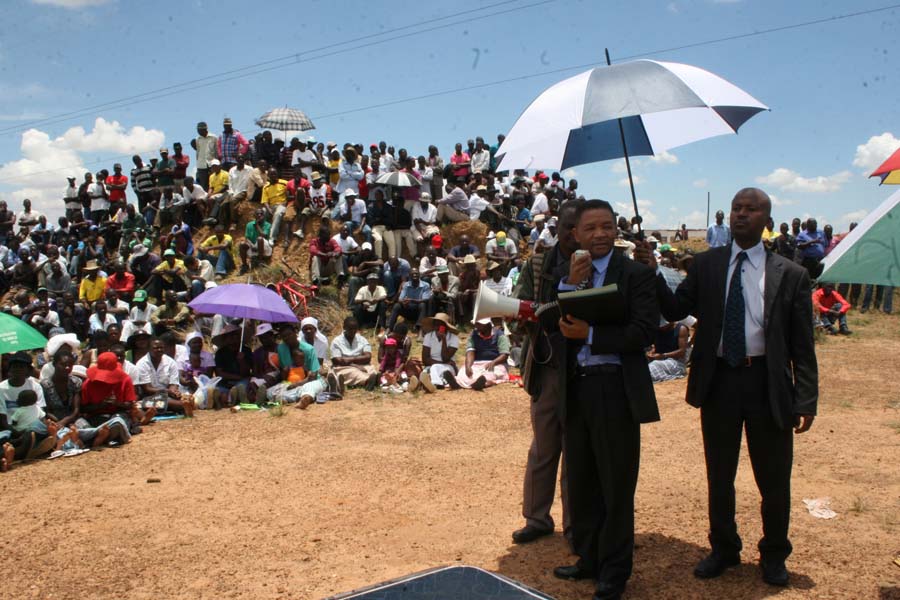 GOVERNMENT has warned residents against engaging unscrupulous housing co-operatives saying those duped by land barons will only have themselves to blame and will not be compensated.
BY MOSES MATENGA
This followed inquiries by several people who bought stands from land barons in Chitungwiza, Harare and Seke on what government would do to protect them as they fell victim to those claiming to be bonafide owners of land.
Deputy Local Government minister Joel Biggie Matiza told NewsDay that people should be wary of those who placed adverts in the press selling stands. "The only authority to do that is council," he said. "It's people's business to first check whether the people they are dealing with are genuine or not. We will not look at those who were illegally settled to compensate. They have to be compensated by the person who gave them illegal land," Matiza said.
"We have cases in Hatcliffe and other areas where land is being sold on cemetery space and people are building there. It's just people parceling out land which is not theirs and getting cash. The onus is on the public to verify with local authorities. People tend to run away from local authorities and take their housing plans to illegal land barons."
According to residents under the Chitungwiza Residents Trust banner, government was to blame for the emergence of land barons by it's failure to present an effective housing policy that could be adopted by local authorities for implementation.
"In turn most local councils including Chitungwiza do not have a functional housing policy because the ministry has failed to provide a national housing policy to guide local authorities," said Chitrest.
"That's why there is chaos we are witnessing currently in Harare, Chitungwiza and other towns where cooperatives and land barons have taken advantage of the absence of a national housing policy to do as they please."