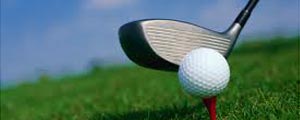 AFTER failing to make the cut during the South Africa Open Championship pre-qualifier earlier this week, a number of Zimbabwean golfers will be hoping for better fortunes in the Golden Pilsener Harare Open Golf Championship which tees off at Chapman Golf Club Thursday morning.
DANIEL NHAKANISO
Five local professional golfers — namely Micky Hough, Bradley and Grant Hudson and Mohammad and Kayman Mandhu — and Zambian Muthiya Madalitso all came up short in their attempt to qualify for the SA Open on Tuesday.
The six players will join 36 other players in the 42-man field for third edition of the 54-hole Golden Pilsener Harare Open which will run until Saturday.
The Harare Open, which has a prize fund of $25 000 is the fifth event to be held under the Golden Pilsener Zambezi Tour banner this year after the Pre-Open Classic, The Chairman's Cup, the Golden Pilsener Zimbabwe Open and the Open Classic.
Defending champion Day Muyambo will go into the Harare Open as the pre-tournament favourite after the 52 year old veteran defied the odds to clinch the coveted title at the same venue last year.
Muyambo finished on six-under-par 210 to finish a shot ahead of the trio of Ryan Cairns, Tongo Charamba and Ignatius Mketekete who settled for a three-way tie for second position.
Cairns, who currently leads the Zambezi Tour Order of Merit Standings, will miss this year's Harare Open as he will be playing at the South African Open Championship.
Charamba and Mketekete will however be part of the field this year and together with Robson Saurombe and Muyambo's son Nyasha are expected to challenge for honours at Chapman.
Meanwhile, Zimbabwe's leading professional golfer Brendon de Jonge will join a host of international stars at ISPS HANDA World Cup of Golf which gets underway at Royal Melbourne Golf Club in Australia today.
De Jonge was yesterday drawn with Spain's Rafael Cabrera Bello and Martin Laird from Scotland for the opening round of the tournament which is expected to offer a glimpse of what to expect when golf returns to the Olympics in 2016.
The US-based star will be making his second appearance in the prestigious tournament, which will offer $7 million in the individual category and $1 million for nations which consist of two players.