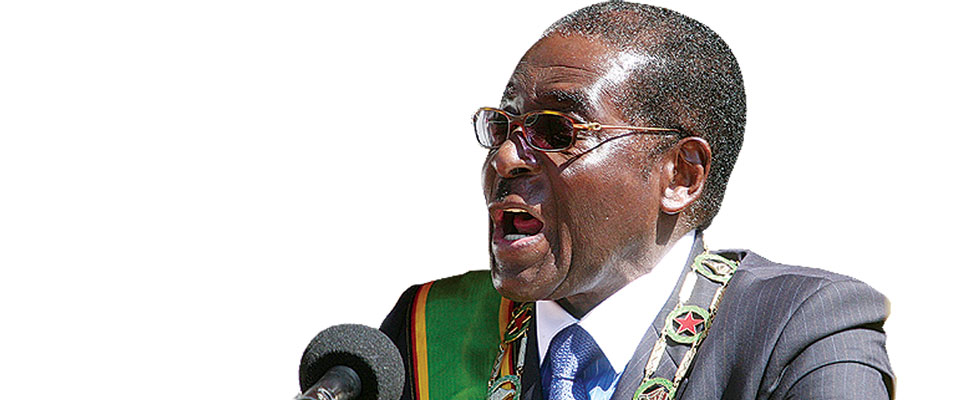 PRESIDENT Robert Mugabe has reportedly flexed his muscles by ordering cancellation of Zanu PF provincial polls and called for an extraordinary politburo meeting to discuss widening fissures in the ruling party.
STAFF REPORTERS
The divisions became apparent last week over the results of provincial polls held in Mashonaland Central recently. Party insiders yesterday said Mugabe — who is currently out of the country — had instructed Zanu PF heavyweights to postpone the polls and called a meeting to quell infighting in the party over his successor.
"The President phoned the senior party officials instructing them to postpone the elections to a later date," a top Zanu PF official who declined to be named said. "He (Mugabe) instead directed that on the day the elections were supposed to be held (Saturday), a special politburo meeting be held."
However, Zanu PF secretary for administration Didymus Mutasa refused to comment over the matter yesterday referring NewsDay to party national chairman Simon Khaya Moyo.
"He (the President) did not speak to me, talk to the one who issued the statement on the postponement (Khaya Moyo)," Mutasa said. Khaya Moyo last night said there was nothing unusual about the postponement of the elections. "Is that news?" he queried. "Have you never postponed anything yourself? Anyway, who told you that the President ordered the postponement? The person who told you speaks to the President, isn't it? So ask them."
Party spokesperson Rugare Gumbo also refused to shed light on reasons for the postponement or whether it was the President's directive, referring questions to Khaya Moyo.The fights were pitting Vice- President Joice Mujuru and Justice minister Emmerson Mnangagwa who reportedly lead the two factions angling to succeed Mugabe. The two have, however, denied harbouring presidential ambitions. There was a public spat last week after Gumbo announced that Luke Mushore had won the Mashonaland Central chairmanship ahead of incumbent Dickson Mafios although five districts had not yet voted.
But Mugabe's spokesperson George Charamba the following day said the poll results would only become official after endorsement by the politburo.
"(The) politburo has not as yet received results from Mashonaland Central province. Equally, the politburo is still to receive a report which accompanies the same," Charamba told the media.
"It is only when the politburo has been favoured with both the results and the accompanying report that it is in a position to study both before taking a decision." Charamba's response angered Mutasa, who then chastised him saying he had no authority to comment about party issues.The provincial elections were important in the race to succeed 89-year-old Mugabe — who has said he will serve his full five-year term after his resounding victory over MDC-T's Morgan Tsvangirai in the July 31 elections.
The ruling party is set to hold its national conference next month.