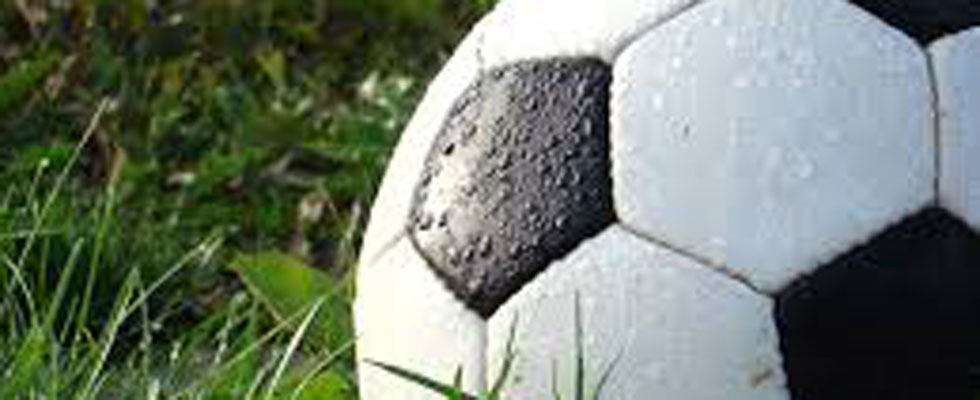 Muparati celebrates in victory while Silas Songani agonises in pain
Muparati revels in glory
DYNAMOS skipper Tawanda Muparati saw the doubt and the momentary loss of hope in the eyes of his troops after they were held to a 1-1 draw by Shabanie Mine about two weeks ago.
TAWANDA TAFIRENYIKA
Highlanders had overcome Triangle 1-0 to take pole position after a stumble by Harare City who also stuttered to a 0-0 draw against Motor Action.
"We had a very bad start in this campaign," reflects the Dynamos captain who has been named one of the 2013 eleven Soccer Stars of the Year.
"We had so many draws this season and we had been written off especially after we drew against Shabanie Mine as Highlanders had won against Triangle and were on top of the log.
"We had a huge task to turn the tables, but we drew again against Chicken Inn and Harare City were on top of the log after they beat Highlanders. We remained composed and believed we would do it.
great character and it's a great feeling to come back from those set backs and win this title on the last day," said Muparati.
Their coach Kalisto Pasuwa said there were times when he also doubted his charges as divisions threatened to tear the team apart. But he was bold enough to challenge his troops to unite and fight for the championship.
"I never expected this. I thank God. He had a plan for us. It's not my wisdom," said Pasuwa battling to hold back tears at Rufaro on Sunday as he rewrote the history books.
"We didn't expect to win the league title this time around considering the setbacks we had, but we managed to win under those circumstances. We had challenges. We had divisions especially after we drew eight matches.
But what I did was to sit down with the boys and we spoke about it. I tried to knock sense into them that we should unite and we did improve, but still we continued to face these challenges. I am happy we overcame them and today we have won the title. It all goes down to God."
Dynamos lifted their 20th Premier Soccer League title after beating Black Mambas 2-0 taking their points tally to 54 — the same as Highlanders who won 3-1 against Shabanie Mine, but walked to the winner's podium courtesy of a superior goal difference. Former South Africa-based striker Simba Sithole scored the priceless goals for the Harare giants.
The champions had Caps United to thank as they fought bravely to share the spoils in a 2-2 draw against Harare City who went into the match leading the race and needing a victory of any margin to sew up their maiden championship.
Songani's pain
REPORT BY DANIEL NHAKANISO
IF MISSING the biggest game of his club career was devastating for Harare City star player Silas Songani, watching his teammates fail to beat Caps United to miss out on the Castle Lager Premier Soccer League title must have been a shattering experience for the star winger.
Songani watched from the terraces in horror as his teammates laboured to a 2-all draw which saw them miss out on what would have been their maiden Castle Lager Premiership championship.
The skillful Warriors midfielder who was suspended from Sunday's match after being yellow-carded in his team's game against Highlanders said although he was happy to be named among the soccer stars of the year a day earlier he was devastated with Sunday's result.
"I am happy that I was recognised as one of the best players, but I am hurt with the draw. It's very painful for me because I felt we should have won this match, but football is football. We have to accept what has happened and it's beyond our control now.
Songani said although he felt he could have made the difference it was pointless to dwell on what could have been as their fate had already been decided.
"Yes, I might have made the difference, but you never know what would have happened because it was God's plan. I feel for my teammates because I know this is hard for very them as it is for me also. It's going to take some time to recover from this because this was supposed to be our time to shine," he said.
Harare City coach Bigboy Mawiwi said although they had won some key matches in Songani's absence earlier in the season, his charges had dearly missed their star player.
"We always played as a team. We have won some games as a team when he was on national duty but of course we dearly missed him but we did our best with the resources that we had available.
Meanwhile, Songani said he was hoping to remain at Harare City next season but refused to rule out a possible move away from the Sunshine Boys.
"If God allows I may remain at Harare City but if he also makes it possible for me to leave I might be moving. At the moment there haven't been any offers for my services and the way I see it I might be staying here at Harare City next season," he said.
Harare City, who only needed a win to seal their maiden championship took the lead in the 16th minute through William Manondo but conceded an equaliser the following minute via Dominic Chungwa who received a cross from Tawanda Nyamandwe.
Their task was made even harder when Caps United striker Nyamandwe then put his team ahead in the 25th minute. Harare City levelled matters in the 58th minute but failed to find the winning goal.