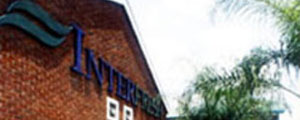 INTERFRESH Limited is seeking shareholders approval to delist from the Zimbabwe Stock Exchange after it failed to raise $6 million from existing shareholders.
Victoria Mtomba
In a notice for an extraordinary general meeting of shareholders slated for December 11, Interfresh board chairperson Chipo Mtasa said the company's shares have been trading at a discount to net asset value of the company and other valuation methods. She said raising equity capital at current valuation has proved limiting.
"Only $3 million was raised through the July 2013 rights offer. The company does not have significant borrowing capacity which can be achieved at reasonable cost. The company needs to raise equity capital and convertible debt from private equity and structured finance markets using valuation methods other than the stock market," Mtasa said.
She said the delisting will see the company's shares not trading on the ZSE, but the trading will be by private valuation and agreements between buyers and sellers and may still be arranged through stockbrokers.
Mtasa said the company will relist at an appropriate future date in the medium term.
Interfresh shares last traded on the ZSE on November 13 at 1,5 cents. Less than 30 000 shares were sold at a value of $214. Interfresh is an agricultural, horticultural, agro-industrial and allied food product company and has since dollarisation relied on debt to finance its operations.
In a statement giving the rationale of raising shares from existing shareholders, Mtasa said the loss of 1 600 hectares of Mazoe Citrus Estates (MCE) land to the Ministry of Lands had affected the company.
The company accessed a short-term bridging loan facility of $1,25 million for working capital from IceJay Investments.
Mtasa said the allocation of part of MCE by government has led to a default which makes the loan and all accrued interest immediately payable.
Interfresh becomes the third company to delist from the local bourse after Caps Holdings and Lifestyle Holdings. A total of five counters have been suspended on the ZSE since 2009 that includes Celsys, Chemco, Interfin, Phoenix and Trust Holdings after they failed to meet the requirements of the local bourse.