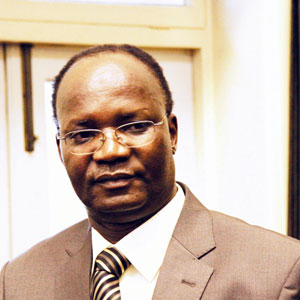 MEDIA, Information and Broadcasting Services minister Jonathan Moyo has urged local media houses to stop concentrating on events and personalities at the expense of pursuing a nation-building agenda.
Dumisani Sibanda Assignments Editor
Addressing a regional media workshop organised by a Roman Catholic institution, Silveira House, in Harare on Wednesday, Moyo said journalists can play a pivotal role in propagating nation-building issues.
"This is because the media is caught up in a pre-occupation with events and personalities," he said. "It is about the story of the day than the historical significance and implications to nation-building and this causes some of the political problems that we face. You bring out things that divide us. Events don't bring us together. You present events and personalities as if they represent the nation."
Moyo said the media should concentrate on building the national perspective and reflect it in its operations.
He said journalists from Western countries always ensured that their reportage does not compromise the safety of their armies.
"They go to war embedded to their armies. They follow the flag," Moyo said.
He said reporting in Anglo-Saxon countries was informed by each country's national perspective.
Moyo said the media had a role to play in the country's efforts to create wealth for its citizens, building a stable nation, promoting democracy and social justice.
The workshop is being attended by journalists from Zimbabwe, Kenya, Zambia and Botswana.