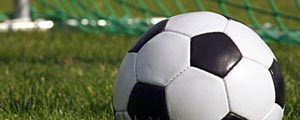 PLAYING How Mine is scary these days.
SPORTS EDITOR
Nicknamed Candles FC after that incident at the National Sports Stadium last weekend when they booted Caps United out of the Mbada Diamonds Cup, FC Platinum know they are walking into a minefield at Luveve tomorrow.
It's a happy return for Philani Ncube's boys as they have been holed up in Harare since last Saturday and trained in the capital in preparation for Thursday's match against Monomotapa which they won 1-0 and relegated the 2008 champions.
How Mine are riding on a crest of success and it will take a lot of technical planning from Platinum coach Lloyd Mutasa to find a way past a team that is destined for a top-eight finish and the 2014 Caf Confederation Cup.
Platinum are still in the title race as they sit in fourth place with 48 points and any slip-up from the top three — Highlanders, Dynamos and Harare City — and a win against How Mine will see them rise to 51 points and assume joint leadership of the standings.
On the other hand, How Mine have moved into seventh place with 41 points and remain a sure bet for a place in the BancABC Sup8r next season.
RELEGATION ZONE
In other matches tomorrow, Black Rhinos and Hwange will square up at Rimuka Stadium in Kadoma where the soldiers will be seeking maximum points to stay afloat.
After beating Caps United 3-2 on Wednesday, Rhinos know the momentum rests with them to move to 37 points and depending on other results elsewhere, even to safety. Hwange beat Buffaloes 2-0 on Wednesday and a draw on the road will do them good as they have 38 points.
At Sakubva, Buffaloes will surely get three points from relegated Monomotapa and move to 38 points and relatively safety.
Black Mambas are also assured of maximum points against Central Region Division One-bound Tripple B at Morris. This will give the police side 38 points as wellAt Maglas, troubled Triangle face Shabanie who need all the three points to secure a 2014 slot in the top flight. Luke Masomere's side has 37 points after a valuable one gained from the 1-1 midweek draw against Dynamos.
Basically, if all the bottom teams, Shabanie, Black Rhinos, Mambas and Buffaloes win their home games, the status quo will remain until the last minute of the season next weekend.