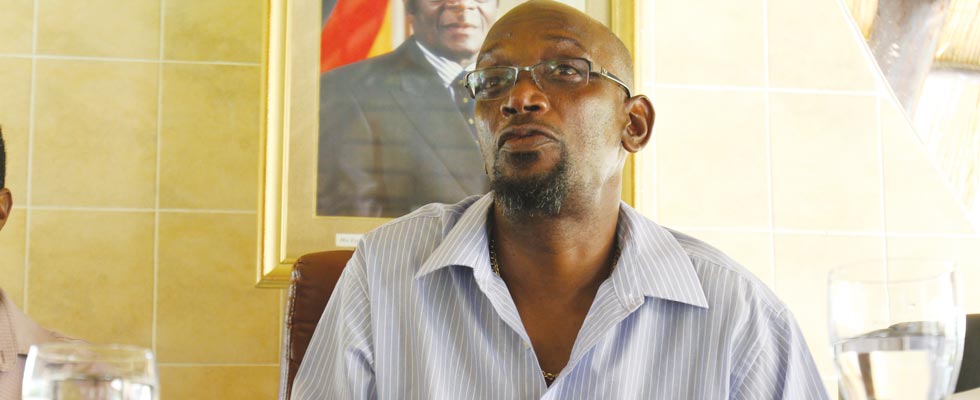 …BancABC will not bankroll Champions League campaign
DYNAMOS' participation in the African Champions League next year has been thrown into uncertainty after their principal sponsors BancABC advised them they would not be able to bankroll their African safari campaign.
TAWANDA TAFIRENYIKA,SPORTS CORRESPONDENT
Dynamos have until tomorrow to confirm with the Premier Soccer League on their participation, but after a meeting with the sponsors on Wednesday, the champions are mulling a pullout.
Dynamos were crowned Zimbabwean champions for the third successive season on Sunday after they beat challengers Highlanders and Harare City to the finishing line on superior goal difference in a very close race decided on the last day of the league programme.
As champions, Dynamos are expected to take part in the African Champions League, but the club leadership yesterday doubted their capacity to take part in the prestigious competition because of lack of sponsorship.
Club chairman Keni Mubaiwa said they met with their sponsors BancABC to map the way forward after they lifted the Premiership crown but nothing materialised with regard to their participation in the Champions League.
"We met our sponsors BancABC over our participation in Africa, but they advised us they were not in a position to sponsor us in the African Champions League. It's a major blow because we cannot afford to participate in the tournament without sponsorship. We have until Saturday (tomorrow) to run around and look for sponsorship. If we fail to tie a sponsor by Saturday, we will inform Zifa that we are unable to take part in the tournament," Mubaiwa said.
Mubaiwa, however, said BancABC undertook to continue bankrolling their operations on the domestic front as they have been doing. There are negotiating for a new deal as their three-year deal expires this year.
It is understood Dynamos are asking for $1,5 million from the bank. Dynamos had earlier this year considered taking a break from participating in the continental tournament following their lacklustre performance which saw them exiting the tournament in the first round stage.
Zifa have until tomorrow to register two teams for next year's African Champions League and Caf Confederation Cup respectively.
While Dynamos gained entry courtesy of winning the league title, How Mine who play Highlanders in the final of the Mbada Diamonds Cup tomorrow have been picked to participate in the second tier Confederation Cup because Highlanders will not be able to take part in Africa even if they win the knockout cup because they are still serving their ban from continental competitions.
As of yesterday, Zifa were not yet sure who they would register with the continental soccer mother body.
Caf this week released a statement to all national associations stating the regulations for the registration of the teams that will take part in the inter-clubs competition.
""All affiliated national associations per the interclubs regulations have a deadline of 30th November 2013 to confirm their clubs' engagements in the Caf interclubs competitions (Orange Caf Champions League and Orange Caf Confederation Cup) for the season 2014. Any association who wishes to participate in the competitions shall send to the Caf secretariat an application accompanied by the admission fee of $300, and the application must reach Caf by mail, fax or e-mail not later than the 30th of November 2013.
"For the players' registrations, a complete list of maximum 30 players must be registered or submitted to the Caf secretariat before the 31st December 2013. It can be amended, but after January 15 next year, the list becomes final and no new players can be added nor replaced. However, national associations which registered less than 30 players earlier in January may be allowed to complete its list to 30 players after the 1/8th round (between 1st July and 5th August 2013) provided the additional list does not exceed seven new players."
Dynamos coach Kalisto Pasuwa has, however, been asked to identify who he would want to beef up his squad in preparation for next term.