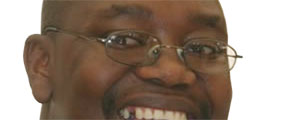 Continuing revelations on how diamond mining deals are negotiated have exposed the extent to which national resources are mortgaged many a time in secret meetings where personal gain trumps the national good, not to mention economic sense.
Column with Rashweat Mukundu
I am yet to have an opportunity to get hold of thousands of United States dollars, hence have no idea how much $6 million looks like, let alone $10 000 in cash.
But I can't imagine that genuine business people would travel with $6 million in cash into our country, purportedly to pay a bribe and, as it emerged, to also buy minerals on the black market.
Those involved escape jail and there is no convincing explanation from either the police or the courts expect that whatever documents that set such individuals freedom were genuine.
It is a national scandal that criminals, fortune-seekers and shady characters of all sorts now see Zimbabwe as a looters' paradise, where one gets in and bribes their way to riches, when millions of our own people wallow in poverty.
Apart from the diamonds saga playing out in the mainstream media, Zimbabwe is also gripped with the heinous and gruesome if not senseless killing of elephants and other wild animals at Hwange National Park.
The poaching network is not only Zimbabwean, but international and involves individuals in South Africa and I am a sure many others internationally.
What gives these people the space and indeed the confidence to poison elephants in a national park, hack off the tusks and cart them away just like that, and indeed the confidence to bring $6 million in a briefcase, is the knowledge that somehow somewhere, some Zimbabwean official — senior or junior — approves or is benefiting from such activities.
It is the sad awareness by such criminal elements that Zimbabweans from the top to the least are that cheap, care nothing about their own country, resources, least of all their fellow country men and women, but themselves. The sad part is how poor villagers, hard-pressed by hunger and desperate poverty, also participated in this poaching scandal.
At the centre of all the two cases cited above is the collapse or erosion of a national value system. How as Zimbabweans, poor and hardworking, we had pride in being Zimbabwean and pride in our national systems.
That has been eroded in the past decade under Zanu PF's rule. Society is increasingly fragmented and people only look at and protect their own interests.
It does not matter, therefore, that the Zimbabwe Mining Development Corporation (ZMDC) was being cheated of millions through badly negotiated deals, what mattered was that those negotiating the deals, our own people, benefit personally, and make a few thousands, hence afford the latest cars and buy beautiful homes and abuse as many young women across town.
It does not matter what the consequences would be to the villagers in Tsholotsho and the environment, when they were given cyanide to poison elephants in Hwange National Park, as long as they benefited a few dollars.
Zanu PF has built a rather primitive self-reliance system, that focuses so much on personal gain at the expense of national gain. Rather than enhancing a sense of national pride and orderly and acceptable wealth generation, society is now so focused on self-enrichment at the expense of everything, be it the interest and/or concerns of fellow citizens, the environment or the real value of resources that should go to Treasury and benefit all.
It is this state of affairs and primitive life mode that attracts looters and fortune-seekers from all over the world.
Just like in the colonial era, those with power and influence sell the family silver for a bottle of whisky and a piece of cloth. Looters and fortune-seekers, coming under the guise of investment, notice how porous our value system is.
It is this porous value system that is exploited to loot our national resources with the active participation of our own people, be it senior or junior government officials, villagers, the employed or the unemployed, ZMDC, police and the courts.
We have been pushed as a country to live for the day, hence have no focus or vision of the future.
It is for this reason that even those degrading our environment mining gold in rivers and silting our rivers and dams are still left so because one or two of us are benefiting. A senior government official told me the other day that the Chinese were destroying Mazowe River through gold panning.
The same is said to be happening with the Russians in parts of Manicaland, and these nationals are untouchable because they are our "all-weather friends", or is it our "all-looting friends"?
No law, no government official can control such activities because the foreign nationals involved are connected. It is this culture of looting and allowing foreigners to plunder also that needs serious interrogation by citizens of Zimbabwe.
This culture is embedded and protected by a discourse of independence, sovereignty and empowerment.
In essence, it is a primitive, unthinking, unsustainable wealth accumulation and wealth flaunting culture. All of a sudden, what matters in our society is owning a car and a house, not that these are bad, but they must come from one's sweat, not exploitation of politics for personal gain and disgusting corruption.
Six or so years ago, I was on a flight from Johannesburg and met this South African white man of Italian origin. He told me that he was a tour operator and also organised hunting expeditions.
"Zimbabwe is good business for me," he quipped. "I struggle to get good deals in South Africa because of the tight Boer connections . . . In your country (Zimbabwe), I call those (army) generals and ministers . . . pay a few thousand rand and I am in business".
He added that the price he paid for his clients to shoot elephants and buffalo in Zimbabwe was ridiculously pathetic as compared to what he had to pay in South Africa.
I wondered whether there would be any wild animals left in Zimbabwe in the next few years.
While the Hwange and diamonds sagas rage on, Zimbabwe has indeed become a looters' paradise, an Eldorado of easy pickings, as long as you can bribe and know the connections and networks.
This political culture will be difficult to deal with.
It is no longer a Zanu PF culture, but a national crisis, a cancer that is eating at the soul of the nation.