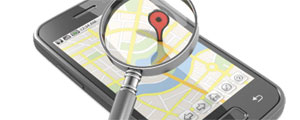 ORDINARY Zimbabweans have expressed mixed views over the government's gazetting of a law which allows security agencies to pry into people's telephone call records, text messages and Internet communication.
WONAI MASVINGISE
Government last Friday gazetted Statutory Instrument 142 of 2013 relating to the Postal and Telecommunications (Subscriber Registration) Regulations, which allows the cellphone snooping. The law took effect yesterday.
In separate interviews with NewsDay yesterday, most people said the law was unacceptable as it invaded their privacy.
Douglas Dube, a taxi driver, said besides the law being unacceptable, the government would waste valuable resources by indiscriminately spying on all cellphone users.
"Spying on us is not a good thing. I don't know whether they are spying on a few people or on everyone. I hope they mean to target specific people because they have no use of our private conversations," Dube said.
Kelvin Moyo, another Harare resident, said it was a positive move as it would ensure there is peace in the country.
"It's good because it will maintain peace and order in the country," he said.
Tongayi Hunda, a salesperson at a mall in Harare, said the move was not welcome because it was a violation of people's rights to privacy.
"If they are indeed going to do that, then they will be invading our privacy. I do not know what happens in other countries, but I don't think listening into our conversations is a good thing. On the other hand, it could be good for purposes of arresting criminals and so on, but generally it's an invasion into our privacy," he said.
David Nyambuya, an airtime vendor, was of the view that the move by government would result in people losing their privacy.
"I don't think it's a good move because it is just the same as putting recorders in our bathrooms and bedrooms. Cellphone conversations should be private and government should have no right to listen to our private conversations," Nyambuya said. Peter Katanha, a mechanic said he was worried about the motive in listening to people's conversations.
He, however, said there was a positive side to the law given that criminals using cellphones would be brought to book.
"We do not want to have our conversations recorded and listened to, but the law should only be used to arrest people that use their phones to engage in bad things like robbery," Katanha said.
Many NewsDay readers who took to the paper's online platforms responded with anger and shock at the government's decision.
"Gross infringement of human rights portrayed here," said a reader who identified himself as Silvanos. "How can, in any sense, one use my personal information or part of my communication to research on something without my consent?
"What it does mean is there will be no such thing as intellectual property as my secret research communicated to my partner will be vulnerable to abuse by government and/or any other interested party within the security. How do I protect my own research if someone can view it willy-nilly? Communication is part of life."