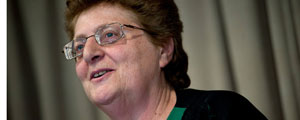 JOHANNESBURG — Globalisation has increased opportunities for all countries to become richer, South African Reserve Bank governor Gill Marcus said on Tuesday evening.
Fin24.com
"Countries are not just able to exploit their present comparative advantages, but are also able to use technology and innovation to change their comparative advantages, to move up the value chain, thereby raising incomes and living standards of the poor," she said in a speech prepared for delivery in Pretoria.
"The global financial system has also adapted to a world unimaginable a few decades ago. Capital is able to flow from savers to borrowers, seeking opportunities in every corner of the planet."
Marcus said the net effect of greater global integration was that about a billion people had been lifted out of poverty in the past 20 years.
However, globalisation had also increased risks and vulnerabilities for all countries, in particular for poorer countries.
"A housing loan crisis in the US eventually translates into rocketing youth unemployment in Spain. A banking crisis in Cyprus sends shares on the world's stock exchanges lower. Curbs on the importation of gold in India impact on the earnings of Ghanaian and South African gold miners," she said.