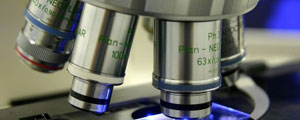 Murder victims in Zimbabwe cannot be buried until the country's only forensic pathologist returns from a month-long leave in Cuba.
Dumisani Sibanda
This emerged following the murder of a Harare man from Mbare last Friday whose family has been advised that they could only bury their relative next month upon the return from leave of government's only forensic pathologist, Cuban Gabriel Aguero Gonzalez.
Gonzalez, who was seconded by his government to work in Zimbabwe on a bilateral arrangement, is required to carry out a post-mortem on the suspected victim of murder to ascertain the cause of death as part of police investigations.
"I have my brother who was murdered on Friday in Mbare," wrote the deceased's relative.
"Thanks to the Mbare community, they were able to apprehend the (alleged) killer and handed him over to the police. Fine this (suspected) murderer is where he belongs, but my brother's body is still at Harare Central Hospital awaiting postmortem from a doctor who is said to be in Cuba for a holiday and he is expected in November."
Contacted for comment yesterday, Health and Child Care minister Dr David Parirenyatwa said: "This is a crisis. Forensic medicine is one of the specialist areas that have an acute shortage.
"As a country, we are faced with this crisis which I have had to encounter as I come into office. We used to have one in Bulawayo who would also cover Harare, but that pathologist is no longer there.
"We now have a precarious situation where we have one forensic pathologist. We are faced with this crisis and we need to correct this. That is why we are looking at introducing a Bill in Parliament for the creation of the office of the coroner. You know the coroner deals with the courts and murder victims."
A coroner is a government official who confirms and certifies the death of an individual within a jurisdiction.
A coroner may also conduct or order an investigation into the manner or cause of death, and investigate or confirm the identity of an unknown person who has been found dead within the coroner's jurisdiction.
The acting clinical director for Harare Central Hospital, Dr Alfred Mukosi, yesterday confirmed the development.
He said the forensic pathologist left a week ago for his home country, Cuba, to attend his mother's funeral and was expected to be away on "compassionate leave" for one month.
"It is true that he is the only forensic pathologist and I understand for every murder case the police now require a post-mortem to be done by a forensic pathologist, not just any pathologist," he said. Though it could not be immediately established how many families had been affected by the development, last year 63 people were murdered in Harare alone.
According to media reports, in 2009 there was a pile-up of 30 bodies at Parirenyatwa Hospital following the departure of a Tanzanian forensic pathologist.