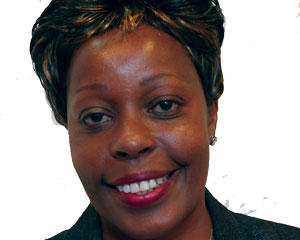 CONSUMING chickens that have been embalmed with chemicals as a preservation measure can result in cancer, a medical expert warned yesterday.
BY VENERANDA LANGA
Ruth Labode, a medical expert and chairperson of the Parliamentary Portfolio Committee on Health and Child Care said there was need to strengthen quality control on imported foods to curb diseases that culminated out of processed foods.
This follows disclosures on Tuesday by the Zimbabwe National Chamber of Commerce deputy president Davison Norupiri that a lot of chickens coming into Zimbabwe from Brazilian markets were embalmed with chemicals used to preserve dead bodies.
"Embalming is a cheaper way of preserving meat products, but unfortunately it is a chemical way and will obviously create reactions that can cause illnesses on those people who consume the meat," Labode said.
"That is why people wake up five years later to discover that they have cancers, and it is not only imported products, but some local chickens are also fed with fattening chemicals which can later affect people."
Labode said there was a quality control department in the Health ministry that should conduct random checks on chicken products imported into the country to ensure people were not endangered.
Standards Association of Zimbabwe (SAZ) director-general Eve Gadzikwa said the organisation was lobbying for a legal framework that would allow them to monitor all types of products in order to curb the flooding of dangerous counterfeit products.
"We have been lobbying for a legal framework which will allow us to participate in monitoring food products through delegated authority to enable us to undertake checks on shipment of foods into our borders," Gadzikwa said.
"As far as I know, this legal framework is now on the legislative agenda and drafting stage and it will be part of the Bills that will be brought before Parliament during this session."
She said SAZ was aware of incidences of smuggled counterfeit products through the country's borders.
"What we do not have is coordination with other departments because some products are smuggled and it is difficult for us to have one legal framework to deal with embalmed chickens and counterfeit drugs. There is need for more policing at the country's borders and we will be working with ZIMRA to deal with those," she said.
Agriculture, Mechanisation and Irrigation Development minister Joseph Made told delegates during the Alpha Media Holdings Conversations at Celebration Centre yesterday that: "I do not want to comment on a great story in one of the newspapers today (yesterday), but this is what happens when we are not producing locally. I have always said we should do away with genetically modified organisms (GMOs)."
In an interview yesterday, Health and Child Care minister David Parirenyatwa expressed ignorance on whether embalmed chickens were on sale in Zimbabwe.
"I do not know about that. I will have to find out from my officers, but at the moment I don't know if anything of that sort is taking place," he said.
Several Zimbabweans took to NewsDay social platforms calling for a ban on imports.