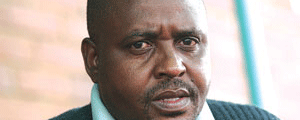 THE Zimbabwe Football Association (Zifa) stands to lose another batch of property after the High Court granted an order allowing the Deputy Sheriff to seize the association's belongings as four employees, who went on voluntary retrenchment, battle to get their dues.
Sports Reporter
The four employees are Tafirenyika Chitsungo, Hariet Mukodzongi, Christopher Manuel and Siwatsi Munyaradzi. They are collectively owed around $50 000 in retrenchment pecks with an extra $111 341 as outstanding salary arrears since Zifa has not honoured their pledge to pay off their employees exit packages in 2011.
The Deputy Sherriff has since been furnished with a writ of execution and may pounce on Zifa today.
The lawyer representing the four employees Phillip Mbano confirmed Zifa owed salaries because they had backtracked on payment of the retrenchment packages.
In letters dated 22 September 2011, Zifa chief executive officer Jonathan Mashingaidze wrote to Munyaradzi, Mukodzongi, Chitsungo and Manuel: "The association is in receipt of your proposal to go on voluntary retrenchment. The Zifa board at a meeting held on 9 September 2011, acceded to your request and by copy of this letter you are hereby advised to hand over to the Chief Operating Office all the association's assets or equipment in your possession by no later than 4;30 pm of Thursday the 22nd of September, whereupon you will vacate the association's premises.
"Please be advised that the association is currently putting together your retrenchment package which shall be communicated to yourself by not later than 30th September 2011."
The four employees allege they have not heard anything from Zifa prompting them to take their latest action. Zifa lawyer Ralph Maganga confirmed the development.
"Yes, property was attached, but it does not belong to Zifa. It belongs to Zimsafe. Zifa is only leasing that property. Discussions are ongoing with regards to the packages, but the truth is that my client has no money, but we have an obligation to pay them their salaries," said Maganga.