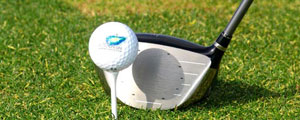 RISING Zimbabwean amateur golfer Scott Vincent equalled the Virginia Tech University record with an eight-under par-64 on Wednesday to win the Golfweek Conference Challenge, played at Spirit Hollow Golf Club in Burlington, Iowa, United States.
SPORTS REPORTER 
Vincent, who was recently named among the top 50 college golfers in the US by the respected Golf World Magazine, needed a 25-footer for birdie on the final hole to wrap up the best round of his college career.
Vincent's 64 tied the record for the low round in school's history. Current US PGA Tour golfer, American, Johnson Wagner shot a 64 in the opening round of the 2002 Cleveland Golf Collegiate Championship in Aiken, South Carolina.
"Sixty-four, that's quite something for me. I'm really happy." said the former Chapman Golf Club player, who ended up sharing individual medallist honours with Louisiana State University junior Stewart Jolly at six-under 210.
The 21-year-old former St John's College student's individual brilliance helped the Virginia Tech University golf team to a respectable second place in the annual event, with a total of three-under-par 861.
While it was Jolly's second career collegiate title, it was Vincent's first, as he becomes the first Virginia Tech player to win an individual title in seven years — "That's pretty exciting," Vincent said.
"I'm still kind of shocked about what happened," Vincent said, "and just really happy that it did."
Vincent's win in his first event of the season saw him move eight places up the World Amateur Golf Rankings from position 79 to 71 and further cementing his position as Africa's the highest ranked African golfer.
Virginia Tech, which was also home to current PGA Tour golfer Brendon de Jonge and the late standout golfer Lewis Chitengwa returns to action next Monday and Tuesday, as it looks to defend its title at the VCU Shootout.
The tournament will be played at the Hermitage Country Club's Manakin course in Virginia.