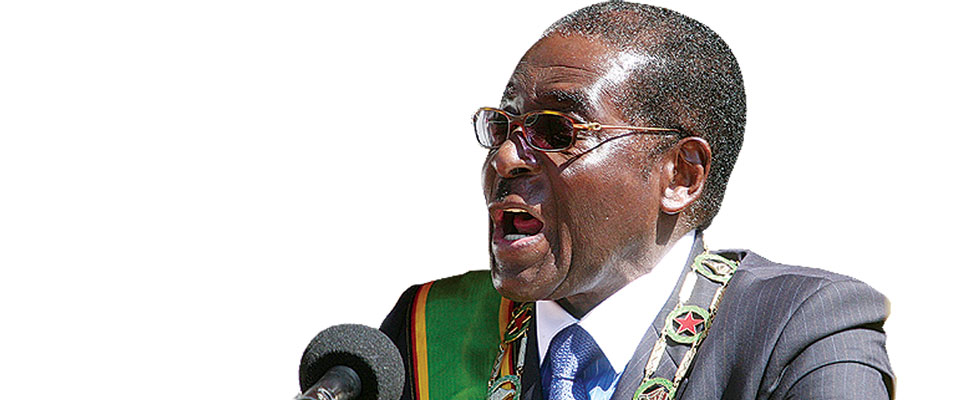 ANALYSTS have warned that unless President Robert Mugabe's new government tones down its indigenisation drive, foreign investors will continue to fence-sit and skirt the country for fear of having their businesses nationalised. REPORT BY CHIEF REPORTER
In separate interviews with NewsDay last week, the analysts said without foreign direct investment (FDI), the Zanu PF leader's election promises would remain a pipe dream.
Researcher Derek Matyszak said Mugabe could only deliver on his promises if his government introduced policies that attracted FDI. "For the country to have the money, it needs investor-friendly policies. We have to see whether ministers like Patrick Chinamasa (Finance) and Francis Nhema (Indigenisation and Empowerment) can change the direction government will be taking," Matyszak said.
When he officially opened Parliament last Tuesday, Mugabe announced a raft of programmes, among them improving water delivery in urban centres, revival of the industrial, health and education sectors, and to stamp out corruption.
He, however, said his government would review and strengthen the indigenisation laws and pursue the indigenisation programme with "renewed vigour", a statement that has rattled many foreign investors.
"The indigenisation policy is the key policy indicator to set the course for the next government. There is a clear indication that there would be change of direction on the indigenisation policy by hiring qualified individuals to amend the indigenisation laws that are in a mess," Matyszak said.
"If the indigenisation laws are not amended, it means there is no signal that the country could attract foreign investors."
Political analyst Ernest Mudzengi said Mugabe had a history of promising what he would not meet, but this time round he could fulfil the promises if he comes up with good policies since he could be desperate to cleanse his image.
"The issue of foreign direct investment hinges on policies, particularly the indigenisation and empowerment policy.
Indigenisation is the most worrying factor in terms of FDI.
Investors are worried about the programme," Mudzengi said.
He said Mugabe could, however, turn to China and Russia for cash. He added: "When pursuing the indigenisation policy, Mugabe will need to balance a lot of things, including what the radicals in his party will have to say."
Business analyst John Robertson said Mugabe would not likely meet his promises, and warned things could deteriorate if the indigenisation programme was not amended to lure investors.
"Money has to come from somewhere, but his policies will not allow that to happen. There are no prospects that money will come. The past will remain unchanged," Robertson said.