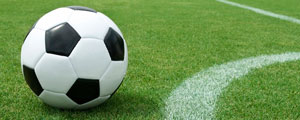 Though the 71st edition of the Harare derby between perennial rivals Dynamos and Caps United played at Rufaro Stadium on Sunday lived up to its billing, it was, however, marred by ugly scenes of hooliganism.
NewsDay Editorial
Rowdy elements turned an exciting football encounter into a mini-war through violence.
What is more embarrassing about the ugly scenes of violence on Sunday is that they had the potential to cause injury to the innocent, but they also tarnish the country's image as Premier Soccer League (PSL) matches are now beamed live on SuperSport.
We have said it before and we will say it again—hooliganism should be eradicated from our stadiums.
While we applaud the PSL for making clubs responsible for the behaviour of their fans by punishing them in cases of violence, we feel that fans who indulge in such behaviour must be punished individually.
It is high time some people were banned from stadiums during soccer matches.
Collective punishment seems not to be working.
The police should also descend heavily on soccer hooligans as such people are scoundrels who deserve prosecution.
They pretend to be soccer fans yet in reality they are hooligans with a seriously violent streak who must be separated from genuine sports fans with the spirit of sportsmanship.
Clubs should also assist by increasing the number of marshals so they can control fans.
The marshals should also assist the police in identifying unruly fans that should face the music for their violent behaviour. Football is a social sport, not war.
Those who want war should never be allowed anywhere near our stadiums.
We do not condone violence in football and anyone who conducts himself in a manner that brings the game of football into disrepute as was the case with Caps United fans should attract the wrath of the law.
Fans should learn that in any competition there are winners and losers.
Not everyone can win at the same time.
Those who cannot stomach defeat should be forced to stay at home so they do not disturb those who go to soccer matches in the spirit of sportsmanship.
Hooligans should simply be banned from soccer matches.