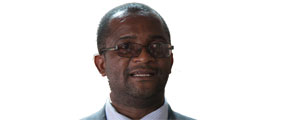 MDC–T spokesperson Douglas Mwonzora yesterday appealed for the court's protection after the State sought to press ahead with a matter in which he was accused of theft by conversion after the complainant had withdrawn the matter.
REPORT BY PHILLIP CHIDAVAENZI
Harare magistrate Temba Kuwanda postponed the matter to September 12 to allow the State, represented by Daniel Muchimbiri, to seek directions on the way forward. Mwonzora told the court that the matter was meant to persecute him. He said: "I am being persecuted in this matter and I need protection from this court against abuse by State officials."
Allegations against Mwonzora were that in 1999, the complainant, Lameck Kunjeku, bought a Mazda 626 vehicle from one R Masuku. In 2001, the car was recovered as stolen property by detectives from Bulawayo although at that time the complainant was staying in Masvingo.
In the same year, the complainant engaged the accused who was practising as a lawyer, to sue Masuku for Z$300 000.
Judgment was given in favour of the complainant, but the complainant's lawyer did not execute the judgment since Masuku was in jail. The money took so long to be paid to the complainant until 2006 when they had a misunderstanding over what should now be paid.
The complainant then made a report to the police. Efforts to get a judgment from the Bulawayo High Court proved fruitless as the files were said to be in the archives whose filing system was shambolic.
The Z$300 000 was converted to Z$3 million and offered to the complainant, but he turned it down.