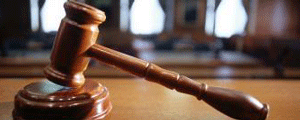 A LOCAL furniture manufacturing firm, Monomotapa Garden Furniture, which had been fraudulently sold to a Chinese couple by a self-imposed director Dawid Johannes Erasmus leading to his conviction in April last year, is yet to be returned to its original owners as the couple has refused to let go.
REPORT BY CHARLES LAITON
On Monday this week, the parties, Monomotapa Garden Furniture directors, Athur Fernando Pieria Dias and Rosalie Dias cited as applicants in the matter together with the defendants, Zhao Sheng Wu and Yan Yu, appeared before High Court judge Justice Happious Zhou for deliberations and the matter was deferred to October 17 for submissions.
In April last year, former Monomotapa Garden Furniture company secretary Erasmus was convicted for fraudulently imposing himself as the director of the firm and selling the company's shares worth $200 000 to the Chinese couple.
Regional magistrate Never Katiyo ordered him to perform 420 hours of community service at Borrowdale Primary School after he ruled that the status quo that prevailed before the company was fraudulently sold to the Chinese couple by Erasmus should be restored.
Katiyo ruled then that from the evidence presented before him, it was quite clear Erasmus orchestrated the fraudulent seizure of the company and later used the Chinese couple.
"The second and third accused believed they had sealed a deal with accused one who was a self-appointed director. It would appear the couple was taken advantage of being foreigners and not well versed with the local environment," he said.
Katiyo also nullified the appointment of the Chinese couple as directors of Monomotapa Garden Furniture.
Despite the magistrate's ruling, the couple has not vacated the premises insisting they bought and paid for the company, an assertion dismissed by the Dias family in the application.
"The respondents, who had taken possession of the factory, vehicles, plant and equipment, furniture and fittings neglected, refused or failed to pay the purchase price in full," Dias said.
"I should make it clear at the onset that we agreed that the second and third respondents (the Chinese couple) run the company on our behalf, but merely as our agents during the four months while we awaited payment in full. But we never appointed them directors nor did we file any CR14 document to that effect," he added.