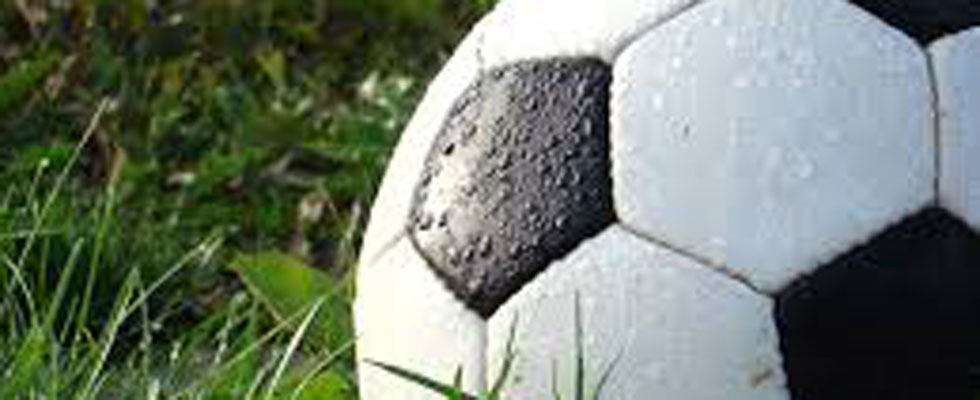 NewsDay gives you a live report of the Bancabc Sup8r final match between Shasbanie Mine FC and FC Platinum at Mandava Stadium in Zvishavane this afternoon.
Shabanie Mine wins the Bancabc Sup8r 2013 cup by a 5-3 penalty shootout lead.
Shabanie Mine capatain Mombeshora is the man of the match.
BANCABC SUP8R FINAL PENALTY SHOOTOUT SCORECARD.
Shabanie: 1 – 1 – 1 – 1 – 1 TOTAL 5 SHABANIE WINS
Platinum: 1 – 1 – 1 – 0 TOTAL 3
17:35 Full time here, with 60 seconds of injury time. Penalties in sight.
17:33- Two minutes to play.
17:24 Shabanie Mine alive and time is ticking away towards a penalty shootout as the goals are not coming by.
Into the second half of the extra time, scoreline still 0-0
Full-time score is 0-0 and match goes into extra time.
_________________________________________
16:46- 80′ played and it is still a goalless affair here at Mandava where Shabanie Mine and FC Platinum are playing in the Bancabc Sup8r Final _________________________________________
16:42– 76′ played and as the match draws torwards the end, Katebe heads over the bar for a Platinum corner kick.
16:36 Strange winds sweeping across the stadium as Platinum gets another opportunity in the form of a corner. After absoring the first half pressure, PLatinum are turning on the power and the team's fans are sensing an opener as they break into song. Shabanie fans counter with their own songs.
16:28– Firs substitution by Platinum. Obrey Chirwa replaces Sibanda. Immediately as he gets into the match, Chirwa- aZambian International- is brought down on the far right and Shabanie clear the danger from the resultant free kick.
16:24- Litte action on both ends.
16:18. Another free kick for Platinum, but Masomere seems not to agree.
16:16– An early second half free kick for Platinum. Sibanda takes a poor take at it.
Meanwhile, we are disturbed by news from Kenya where 15 people are reported to have been killed in a Nairobi Mall attack. Read the story here.
16:12 Second half kicks off and the next 45 minutes will decide who will be $120,000 richer and if the first half is anything to go by, it is not yet clear who is likely to clinch title.
_________________________________________
15:58- Half-time here at Mandava Scoreline 0-0 No clear best player this afternoon to take the $500 for the man of the match title. _________________________________________
15:51. Match pace slows down.
15:48- A Platinum counter attack on Shabanie, but Tizayi saves the ball.
15:44– 34′ played. An Erea Phiri's effort heads over the bar, seemed easier to score than miss. Great chance for Shabanie.
_________________________________________
15:40- 30′ played and the scoreline remains at 0-0 in this fast pace Bancabc Sup8r Final _________________________________________
15:33- Platinum clear a dangerous Shabanie corner kick. Shabanie are having the upper hand here as the match tempo remains high.
_________________________________________
15:30- 20′ played and the scoreline is still at 0-0 _________________________________________
15:28: Marima is out of the match and Philip Sitholes comes in as the replacement.
15:26- 16′ played. Shabanie defender Marima goes out of the playing field due to injury. Platinum gets a free kick after Muchabaiwa handles outside the box.
Remember $120,000 is at at stake here for the winner of this final. $50,000 will go to the losing team.
15:20– 10′ played. Katebe gets yellow card for rough play. Good free kick position for Shabanie but Tizai punches it away for a corner.
15:17- 6′ played. Marima injured, but gets back onto his feet and match resumes. Rukanda gets a yellow card for the rough play.
Both coaches Luke Masomere and Lloyd Mutasa are already on their feet barking instructions as a real derby fever engulfs Shabanie fans here.
15:12- Two minutes into the game, Shabanie's Rukanda heads over and Platinum launch a counter attack but Ngoma's cross is way over the bar.
15:10– The match kicks off here and Shabanie in all white with Platinum in green. Platinum goal keeper Tizayi is forced into an early save as Shabanie makes a quick advance.
14:30– Thirty minutes before the kick off scheduled for 3:00 pm.
LINE UPS FC Platinum– Francis Tizayi, Raphael Muduviwa, Elvis Moyo, Daniel Veremu, Aaron Katebe, Welcome Ndiweni, Thabani Kamusoko, Winston Mangos, Charles Sibanda, Donald Ngoma, Nelson Maziwisa.
Shabanie Mine-Victor Twaliki, Blessed Mbavaira, William Ngonya, Pardon Marima, Smart Muchabaiwa, Tafadzwa Mombeshora, Frankson Bushire, Erea Phiri, Pevington Zimunya, Caleb Masocha, Tarisai Rukanda
The referee is Norman Matemera.
Updates:Wellington Toni in Zvishavane. Addition reporting: Tapiwa Zivira.