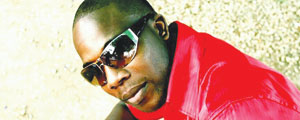 RISING gospel artiste Pianos Jaravaza says he will be out to show that he is a serious contender for the gospel genre kingship when he shares the stage with the South African gospel sensation Solly Mahlangu at a gospel show slated for Harare Gardens today.
Own Correspondent
Speaking to NewsDay,  Jaravaza said he was glad to be among the performers at the show and described his inclusion on the line-up led by most renowned artistes as a milestone in his musical career.
"I am honoured to perform at such a gig, sharing the stage with big artistes. It is something that I have always longed for in my career. Fans should expect the best from me as usual as I promise to give value for their money," Jaravaza said.
With the old adage that history repeats itself, Jaravaza has a history of mesmerising audiences with his dances.
Recently, he put up a scintillating performance at the same venue when he performed at the Reach Out gospel show. The up-coming artiste seems to have struck the right chord with his second album Mharidzo Kuvatendi.
Meanwhile, Mahlangu, who is also well known for nifty dance moves and powerful stage presence, is expected to deliver his best ahead of an array of local artistes in the form of Pastor Charles and Olivia Charamba, Mathias Mhere, Sebastian Magacha and Liberty Ticharwa, among others.
This will be Mahlangu's second time to perform in the country after his debut tour last year.
Mahlangu became a household name in 2008 after the release of his album titled Obrigado that became a hit.