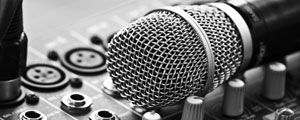 Showy gospel rapper Mudiwa Mutandwa went on a prosperity gospel campaign in Highfield on Saturday evening.
Report by Wadzanai Madhibha
The musician was one of the guests at the launch of High Praise Team's DVD at Zaoga's Highfield Revival Centre where he performed first.
If the congregation's response is anything to go by, then the musician has indeed gained ground.
While the elderly were stuck to their seats watching in awe, the younger generation jostled to get closer to the musician whose set was nothing less than a gospel of prosperity.
Also referred to as Mudiwa Hood, the artiste is a member of the flamboyant prophet Uebert Angel's Spirit Embassy.
He performed his new song titled 10 over 10 which has a Nigerian feel He also performed tracks like Anhu acho tisu, Ndirimagnet and Ndaita mari.
As if to confirm his financial message, the musician said: "MaChristians we have a low self-system. Manje ndizvo zvatauya kuzopedza nhasi. (We Christians we have a low self-esteem. That is what I have come to end today.) I am here to empower the youths."
The event was also attended by MacDee (MacDonald Chidavaenzi), Marble Madondo, Tendai Ruzive, and Lloyd Tevedzai.
The DVD titled Praise Mix which will only be available on the market next week could be the group's ticket to fame as they exhibited immense uniqueness fusing different genres of music including jazz, ragga, rock and dancehall.
Some of the tracks on the DVD include Usandivhundutsira, Confession and Sehuku among others.
The writer and the executive producer of the album Ngoni Gwasira said he was grateful that after a long struggle they had managed to launch their project.
"It is a dream come true. It is not an easy task to come up with an event such as this," he said.
"This album is fresh and vibrant and suitable for all ages as it is a mixed bag of different types of music and it accommodates everyone."
McDee expressed optimism that the group would reach greater heights and urged them to collaborate and learn from other choirs.