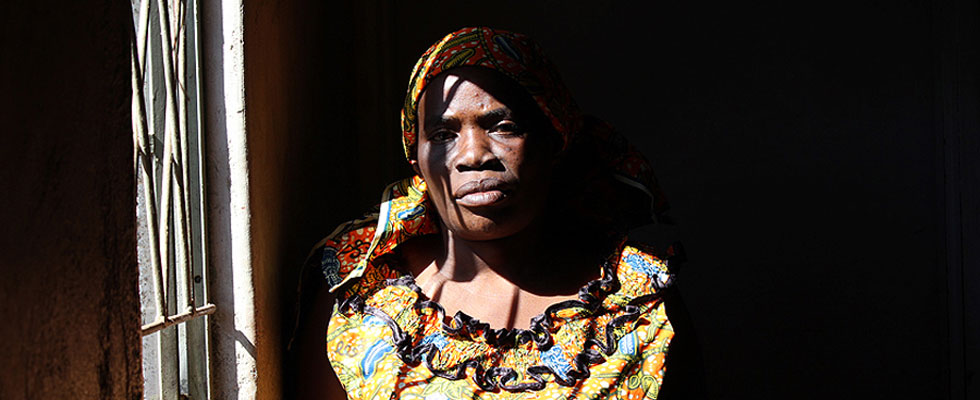 "Mum where am I? I want my school uniform; I want to go to school. Don't forget to give me transport money." Those were the last words Takudzwa Nyandoro (10) spoke before he passed away at Parirenyatwa Hospital in March last year.
Report by Cynthia R Matonhodze, Multimedia Producer
His death is one of the sad cases where Zesa is sucked in charged with negligence. The trauma emanating from his death has affected his mother's life so much that she has become a serious hypertension victim. Medical experts fear that her condition may result in a stroke or sudden death.
Listen to the podcast below:
His mother, Constance Sinachinga, has failed to get over the loss of her son. She remembers, as if it was yesterday, the day her son fell into a pit of unprotected live Zesa cables that sent massive electricity through his small body.  The pit, situated at the corner of Samora Machel Avenue and Leitrim Crescent, had been dug and left unsealed with no warning sign for three months.
"They (Takudzwa and his elder  brother Tafadzwa) were not going to school that day because their teachers had gone to bury a colleague so I just assumed that they were at home when I got to work," Constance Sinachinga (45) explains the events of that fateful morning as she looks into the distance.
With her hands nervously folded on her lap she continues . . ."I got a call and hurried to the scene to find a gathering and my son Tafadzwa tearing through the crowd rushing towards me crying and screaming hysterically: "Mum, Takudzwa is dead, he is dead. I just fell . . ."
Takudzwa's young body survived the electric shock for only a few hours. He underwent surgery and was given almost 13 IV drips until he breathed his last.
"I prayed, cried and waited for him to be better. When he regained consciousness and spoke to me, I thanked God for his mercy. I told myself that even if it meant that he became paralysed I would still love him, but it wasn't meant to be."
After the tragedy struck, Zesa quickly sealed the pit, offered $300 towards funeral expenses and only covered Takudzwa's medical expenses after his mother produced stamp-certified receipts from the hospital.
The power utility denied liability for the accident saying that they had not dug the pit in the first place.
Constance, through her lawyer Belinda Chinowawa from Zimbabwe Lawyer's for Human Rights (ZLHR), filed summons at the High Court last November demanding half a million dollars in compensation and still awaits a date to be set down for the pre-trail conference.
Speaking on the incident Belinda Chinowawa commented:  "As the sole transmitter and distributor of electricity in Zimbabwe, Zesa owes a duty of care to the public and should be called to account when its negligence results in the loss of life."
For Constance it has been a hard 17 months of trauma. She suffered severe emotional shock and psychological and emotional trauma at the loss of her son which led to her being diagnosed with hypertension.
"I cry every day when I think about my son," she says, holding back tears. "I cry . . . it hurts . . . I wonder where he would have been . . . when I see other boys his age."
Just last week, she was hospitalised when her blood pressure shot up to 146 over 98 and her pulse shot to 110 beats per minute.
A local medical doctor assessed: "If blood pressure is not lowered, she has an elevated risk of a heart attack (a leading cause of death in women), and stroke (possibly paralysis, loss of bowel/bladder function, sensory and motor functions, and change in personality. It can also cause blindness."
Constance says she often wishes that it had been her who had fallen in the pit.
Even her son Tafadzwa is still traumatised by what he witnessed. He has developed sleeping disorder and constantly wakes up at night saying that he was talking to Takudzwa or that they were playing together outside. When that happens he doesn't sleep waiting for his little brother to show up again, but obviously he does not.
It is one of the sad stories of how Zesa's negligence has left a deep scar in the lives of many Zimbabweans.
A few months back we reported the story of Nyasha Koroka, a Banket woman whose left arm had to be amputated after she was electrocuted by a dangling Zesa cable in 2010.
Recently, a Harare lawyer Tapiwanashe Kujinga, approached her for pro bono legal representation after NewsDay published her story.
With his help the power utility has, through its insurance company, paid for her medical expenses to the tune of $1 475 on compassionate grounds. The bills are for cataracts that she claims developed due to the accident.
Nyasha has also been assessed for disability, and she was diagnosed at 50%. Her lawyer is preparing to file summons to claim compensation.
Zesa public relations officer Fullard Gwasira said, "It is regrettable that someone can lose an arm or even a life because of our products. However, as a power utility company we do not directly compensate individuals. We compensate through our insurers who are in turn guided by investigations to determine, on a case-by-case basis, whether to award compensation or not."