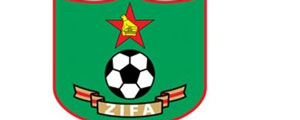 ZIFA will engage the Confederation of African Football (Caf) over the costs that will be involved in hosting Zambia for the 2013 African Nations Championship first leg qualifier which has been rescheduled for next Sunday in Harare.
REPORT BY TAWANDA TAFIRENYIKA
Zambia arrived in Harare on Friday last week before they left for France on Sunday after the postponement of their tie. Chipolopolo are scheduled to play an international friendly against Senegal tomorrow before they return to Harare on Friday.
But Zifa have already taken care of their three-day stay in Zimbabwe and it is against this background that the soccer mother body wants to engage Caf on the way forward. This means if Zambia stay for an extra day, the Football Association of Zambia, which is heavily backed by their government, will pay for the extra day.
Zifa communications manager, Xolisani Gwesela said: "We are engaging Caf on the way forward. It is Caf that will give us direction, so once we get a position from Caf, we will issue a statement." The match between Zimbabwe and Zambia was cancelled on Sunday after Cameroon referee Aurelien Juenkou and his assistants Fuanta Joseph Lambi, Elvis Noupue and Christopher Nde failed to show up after missing their flight in Kenya.
South African match commissioner Ian McLeod was forced to eventually call off the match after alternative efforts to get replacement referees failed to yield results.
The Cameroon referees had been expected to arrive at 10am on Saturday, but later advised that they had missed their flight from Nairobi to Harare.
Caf will now decide whether to send the same crew or change the match officials.
The Chan final qualifier first leg will now be staged at the same venue on August 18, with the return leg still to be played the next weekend in Ndola.