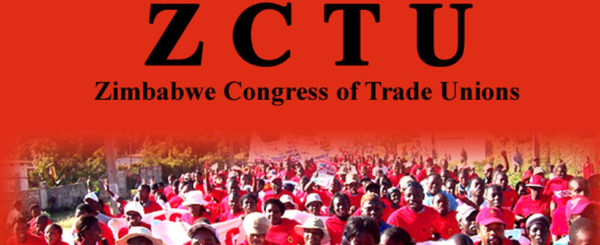 THE Zimbabwe Congress of Trade Unions (ZCTU) has warned of more retrenchments as the country does not have investor-friendly policies.
REPORT BY VICTORIA MTOMBA
ZCTU president George Nkiwane last week told NewsDay Business that the government had to change the current investment policies to curb investment flight and job losses.
"The policies are not investor-friendly and businessmen are looking for money and if a country has policies that are not friendly, investors will just move away," Nkiwane said.
"It is these policies that are leading to company closures.
"If we don't change the policy direction, more companies will close and more people will be retrenched."
ZCTU national co-ordinator Elijah Mutemeri said 4 682 people were laid off in the first quarter of this year, adding the trend was likely to continue during the course of the year.
He said retrenchment figures for the second quarter were yet to be compiled.
"The figures are starting to increase as there are companies that have promised to retrench from the mining sector, the retail sector and the banking sector as well.
"The big shops have promised to retrench massively. But we do not know the reason why all these companies are retrenching, we are yet to find out," Mutemeri said.
An estimated 20% of the population is formally employed with the major employer — the manufacturing sector — facing a myriad of challenges that include high utility bills, obsolete equipment and liquidity challenges.
Foreign direct investment (FDI) is estimated at $400 million, which is far below other regional players such as Mozambique, South Africa and Zambia that are above $1 billion annually.
Zimbabwe has failed to attract FDI due to unfriendly policies such as the indigenisation policy.
The policy compels foreign companies to sell 51% of shares to locals.