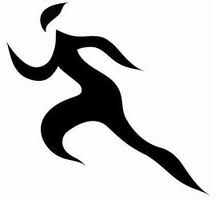 ENLITHA Ncube of Midlands grabbed the first gold of the 2013 Zimbabwe National Youth Games when she romped home in 17 minutes 51:35 seconds in the women's 5 000m race at the National University of Science and Technology (NUST) yesterday.
REPORT BY VITALIS MOYO/FORTUNE MBELE
In second position from Mashonaland East was Bertha Chikanga in 18 minutes 02:34, while bronze went to another Mash East runner Anna Bungu who clocked 18 minutes 11:69 seconds.
In the men's category, the gold went to Blessing Jameson (15 minutes 43:51 seconds) of Mash East, silver to Shylock Chitambu (14 minutes 47:81 seconds) and bronze to Manicaland's Richmond Tonorwa in 15 minutes 49:49 seconds.
Meanwhile, the Bulawayo Metropolitan Tennis team has had a good start in the National Youth Games, winning three matches in both the boys' and girls' sections at Girls College.
All the tennis matches will have to be played at Girls College as the other venue that had been designated for the games; Emakhandeni Tennis Club, was deemed not ready to host the competition.
In matches played on Monday, Bulawayo won two matches, beating Matabeleland North 2-0 in the girls section while in the boys' category they dispatched Mashonaland Central with the same score-line.
Lisa Shoko of Bulawayo beat Thandiwe Munkuli 6-0, 6-1 in the first girls' match for the hosts while Tanya Magunje whitewashed Chipo Nyoni 6-0, 6-0 in the next game.
Friedlander Kadzombe also emphatically cruised past Thabani Mathe of Mashonaland West 6-0, 6-0 before Nigel Ncube whipped Chrispen Chiwenga 6-0, 6-1.
Manicaland were also on the rampage in the girls' section, beating Mashonaland West 2-0 as Latifah Jasini crushed Tinopiwanashe Zishiri 6-0, 6-0 while Rudo Mahachi also had the edge over Delphine Nguluve with the same scoreline.
Yesterday, the Manicaland boys beat Masvingo 2-1 with Kudakwashe Chirazembe beating Divine Sigauke 7-6, 7-5 in a tightly contested duel.
Sinfree Tizora of Manicaland then lost 4-6, 4-6 to Masvingo's Owen Mapanzure.
Manicaland then came back into the game in the doubles section where Chirazembe and Tizora beat Sigauke and Mapanzure 6-1, 7-5.
In other girls' matches, Midlands beat Mashonaland West 2-0 6-3, 6-4 while Wendu Rudhu routed Chirstabell Mutsenah 6-0 6-0.
Matabeleland South beat Mashonaland East 2-0 through Mbali Tshabangu over Rufaro Chiwandire (6-1, 6-3) and Bessie Chitsaka over Ashylette Moswa (6-1, 6-1). Mashonaland Central were on the receiving end again losing 2-0 to Harare.
In other boys' matches, Mashonaland East's Nick Hiyani and Nigel Zhou beat Auret Timothy and Emmanuel Nkomo of Matabeleland South 6-0, 6-2 and 6-3, 6-2 respectively, while Masvingo's Sigauke and Mapanzure beat Mashonaland West's Clive Shumba 6-4, 2-6, 13-11 and 6-2, 6-3 respectively. The games continue tomorrow after today's break.