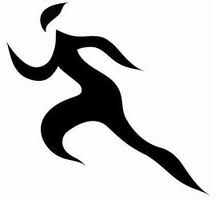 BULAWAYO Metropolitan Province men's football team will be searching for their first victory when they clash with Harare in the Zimbabwe National Youth Games which continue today.
Report by Sukoluhle Mthethwa
Athletes took a break yesterday.
Action is expected to continue this morning in all sporting disciplines.
Bulawayo's men's football team, who are under the tutelage of former Warriors striker Agent Sawu, were held to a 2-2 draw by Matabeleland South on Monday in a Pool A competition before playing a 1-1 draw with Midlands on Tuesday.
Bulawayo clash with Matabeleland North, while Midlands entertain Harare today.
In other matches, Matabeleland North clash with Matabeleland South, Masvingo meet Mashonaland East and Manicaland have a date against Mashonaland Central.
In the women's section, Matabeleland South clash with Midlands, Matabeleland North take on Mashonaland Central, Matabeleland South face Matabeleland North, while Midlands face Harare.
The semi-finals will be played tomorrow.
In athletics, Mashonaland East will hope to maintain their stay at the top of the log table when action continues at the National University of Science and Technology.
Going into today's action, Mashonaland East are top of the log table with two gold, two silver and two bronze, while Midlands and defending champions Harare have bagged five medals each.
However, Midlands have two gold, one silver and two bronze, while Harare have three silver and two bronze with Manicaland having bagged two gold, one silver and one bronze.
Masvingo have one silver and one bronze, while hosts Bulawayo have only one gold and a silver.
Mashonaland Central and Matabeleland South have one gold each, Mashonaland West have one bronze, while Matabeleland North are yet to collect a single medal. The women's triple jump, hammer, 110m hurdles, 200m women and men's are some of the finals events lined up for today.
In netball, Pool A log-leaders Bulawayo meet Mashonaland West, Matabeleland South meet Matabeleland North, Masvingo entertain Mashonaland Central, Matabeleland North return to action against Manicaland, while Pool B log-leaders Harare have a date against Midlands.
Basketball action continues with Manicaland facing Mashonaland Central, Bulawayo play Mashonaland East, Mashonaland Central date Mashonaland West , Midlands clash with Matabeleland North, while Harare and Masvingo as well as Matabeleland South meet Midlands to wrap up today's action in the girls section.