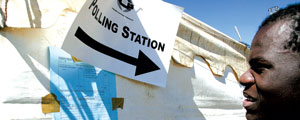 FOUNDER of Virgin Group and one of the world's richest men, Richard Branson, on Tuesday condemned Zimbabwe's elections, saying there was need for vigilance to stop more rigged polls.
Report by Staff Reporter
In his blog post, Branson said democracy started with respect at the ballot box, adding it was incumbent upon everyone to keep pressure for free and fair elections.
"The Zimbabwe elections seem to have been so severely rigged that it is hard to imagine the result will be accepted and all of us who can must keep pressure on for free and fair elections," Branson said.
"There has been widespread condemnation of this unfair election — and the need for everyone to be vigilant to stop more rigged elections."
Branson said everything about the process, from registration, duplicate voters, intimidation, extra ballot papers, rejected voters to media bias called the whole electoral process into question.
"The ultimate goal of democracy is to build a vibrant civil society that connects the rulers and the ruled. It starts with respect at the ballot. A friend talking about (President) Robert Mugabe quoted Oscar Wilde: 'Some cause happiness wherever they go; others, whenever they go'," Branson said.