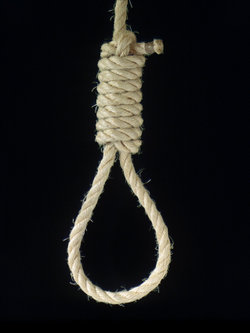 A HARARE woman Alice Chawatama yesterday admitted threatening to kill herself over the failure by her husband to visit the rural areas where she is staying.
Report by Staff Reporter
Chawatama revealed this when she appeared before magistrate Olivia Mariga seeking a protection order against her husband's other wife Francisca Jokonya.
"I threatened to kill myself because I was not allowed to visit Harare where our husband was staying," said Chawatama.
"He was not coming to the rural areas where I have been staying for a lot of years. I asked myself why I should continue to sit with no husband for seven years.
"I asked my child to send a message to the father and tell him that I wanted to kill myself because I got married to stay with a man, not to be alone."
Chawatama said what prompted her to apply for a peace order was that Jokonya was in the habit of insulting and provoking her.
Jokonya, however, denied all the allegations saying Chawatama was only bitter that "our husband was not visiting her".
"You Worship, she is lying," said Jokonya. "The issue is that she is the older wife and she moved to stay in the rural areas and I was left by our husband to stay at the house here in Harare.
"I went to South Africa for six months and when I came back I found her occupying the house and I told her that we could not share a room. That is when I took my property and moved to a place near my husband's house."
Mariga granted the protection order.