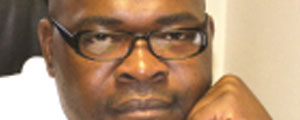 I guess the common opening line these days is "elections have come and gone it is time to move forward".
Develop me with Tapiwa Gomo
We remain where we are with abated interest on what the future holds. It is not like we did not know that, but while elections are gone, they left many people dumbfounded and ungrounded.
I was surprised not because Zanu PF won or that MDC lost, but the margins were far beyond my expectations.
I was hoping for a photo finish not knowing that Zanu PF had big surprises up their sleeves.
The question we face today is where to after elections? Suggesting that whatever transpired during elections should be considered water under the bridge and allow the country to move on is easier said than done.
MDC-T and a million more people feel cheated, but Zanu PF supporters feel victorious. Such is the nature of democracy.
As long as it's a number game, there is nowhere it cannot be a computer game.
However, the future lacks clarity at the moment and with two-thirds majority, the fate of the country is now in the hands of Zanu PF. Perhaps the question that we should all grapple with is where is this Zanu PF taking our country?
Are we going back to the Zanu PF of the '90s or the same Zanu PF that presided over the economic decay over the past decade, or perhaps we will see a reformed party alive to the fact that narrating the history of liberation struggle at every opportunity does not bring food on the table?
The world has changed many times while we sang Chimurenga songs appealing to Nehanda and Kaguvi.
It's now a forward-looking world where inspiration of the past can only feed visions of the future.
With the benefit of hindsight, one can only opt for the third alternative and even so, there is no guarantee that it will be an easy ride. Zanu PF faces a difficult, but not impossible task of regaining trust of some of the key stakeholders in rebuilding the economy which they helped destroy.
The reaction of the stock exchange market is evidence of how much of a capital scare they have become.
As long as they do not undo that perception, it is inconceivable to imagine how they are going to forge a brighter future for the country.
If they are a people's party as they purport to be, one would assume that they have responsibility not only to their supporters, but to the people of Zimbabwe to change their ways of doing business and reform in order to earn everyone's trust.
Achieving that requires a change to how they approach policy implementation and a major reshuffle of those responsible for interpreting and implementing them.
Even with some of the most sound policies, Zanu PF of late resembled a coterie of political wrestlers always on the defensive oblivious that they represent people and have duty to the people.
Reports that the same old faces are already jostling for positions suggest that we are likely to be on the same old wagon, which just evaporates aspirations of a new beginning the country is yearning for.
The other challenge is that it is not easy to achieve renewed leadership to implement those policies in a country where the majority of ministers have to be drawn from the same old pool of recycled and failed political material.
It denies the President the opportunity to recruit technicians who can run government without worrying about political interests. Kenya is among the few countries that have bifurcated from the old system where leaders have to rely on politicians to manage government business.
Once elected, President of Kenya, Uhuru Kenyatta turned his focus on the private sector executives whom he knew would take the country out of its economic slump.
The challenge with democracy is that it can give you anyone or anything that is willing to have its face on the ballot paper and unless you have a progressive constitution, a leader is stuck with people who are good at mobilising people, but not good managers.
In Kenya there was panic that Uhuru's nominations would destabilise Kenya's corporate sector.
Chief executives officers and top level managers from the country's main financial institutions and well-known prolific private companies were among the pool of experts from which Uhuru intended to construct his government.
While corporates cried foul over the loss of their experts, they drew comfort in that they were confident that the economy was going to be in good hands.
These are people who have been tried and tested, people who do not use politics for business.
They do not have to worry about being elected into office and their focus is to make sure government is effective.
Consequently politicians are left to do their dirty work in parliament while technocrats fix the country's problems.
It has made it easier for Kenya to be more accountable as most of its ministers do not pay their allegiance to political parties, on the hand empowering Parliament to play a watchdog role on how government is being management without fear or favour.
This division of duties is what has been missing in our previous governments as most of the Ministers have always been members of the same party.