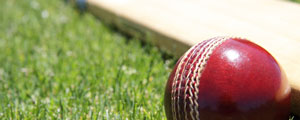 AFTER a nine-week training camp by the Zimbabwe cricket team could only yield a 5-0 series whitewash defeat to India, a training camp boycott and a surprise withdrawal by a key member of the squad ahead of a tough series against a strong Pakistan side can only be a recipe for disaster.
REPORT BY DANIEL NHAKANISO
"Our preparations haven't been good at all," Zimbabwe coach Andy Waller admitted in an interview with NewsDay Sport yesterday.
Waller's sentiments come after a stand-off between the players and Zimbabwe Cricket over unpaid wages and the value of future contracts was quickly followed by the sudden retirement of pace bowler Kyle Jarvis.
After having planned to kick start preparations on Tuesday last week, the boycott ensured Zimbabwe only started preparations three-day later that they had planned. The 53-year old Waller, who is yet to win his first match since taking charge of the national team lamented the little time he will have with his charges before the start of the series.
"We gave the guys a weeklong break after the India series as we had spent nine solid weeks in camp prior to the start of that series. We were hoping that we would start camp for Pakistan early last week but obviously with the boycott we lost a few days of training.
"Losing Kyle Jarvis is definitely a big loss and to do so just before the start of a tough series against a strong Pakistan side is not ideal at all. However I still believe we have a lot of talented young seam bowlers around the country. The challenge is to ensure they fit well into the side and have adequate preparations," he said.
Waller was however optimistic that his team would put the troubles of the past week behind them and focus on the task at hand.
"The guys are professionals and know what's expected of them. They fully understand whats expected of them. We have had a couple of days of serious training now and hopefully we will make up for lost time in the coming days before the start of the tour.
The Dave Whatmore-coached Pakistan side arrived in Harare last night for two Tests, three One Day Internationals (ODIs) and two Twenty20 Internationals.
The series gets underway with two back-to-back Twenty20 Internationals at Harare Sports Club starting on Friday.
While Zimbabwe's morale is clearly at an all-time low given the events of the past week, Pakistan arrives for the tour in high spirits after a successful tour of the West Indies, where they won the ODI and T20 series 3-1 and 2-0 respectively.
In addition to boasting a strong side which has the likes of captain Misbul Misbah-ul-Haq, Mohammad Hafeez, Junaid Khan, Shahid Afridi and Saeed Ajmal among others, the sub-continent side, already have strong records in both Tests and ODIs in Zimbabwe
Pakistan managed clean sweep in the lone Test match, the three-match ODI series and the two Twenty20 matches on their last visit to Zimbabwe last year.
"Pakistan are always a very tough opposition and they are coming with a very strong squad. I think their bowling unit is probably much stronger that what the Indians came with so it's going to be a very tough series ahead," said Waller.