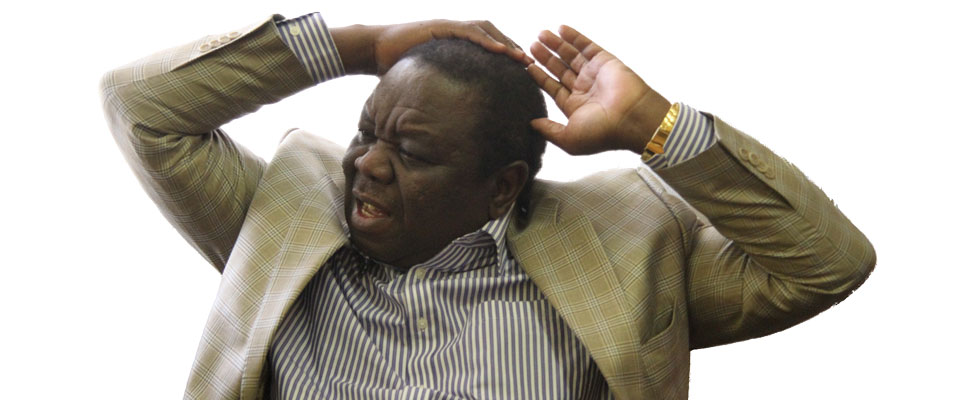 MDC-T leader Prime Minister Morgan Tsvangirai's plans to take his poll challenge to Sadc received a major knock yesterday after the regional bloc's point man on Zimbabwe, South African President Jacob Zuma, endorsed Zanu PF and President Robert Mugabe's victory and described last Wednesday's elections as a "successful vote".
Report by Dumisani Sibanda Tsvangirai and his party lost dismally to Zanu PF and Mugabe in the council, parliamentary and presidential elections.
The premier has since rejected the outcome of the polls and said he was in the process of compiling a dossier on how Mugabe stole the elections to be handed over to Sadc and the African Union.
Tsvangirai wants Sadc and the AU to push for fresh polls, but Zuma yesterday issued a congratulatory statement to Mugabe after hecontroversially secured his seventh term in office since independence in 1980.
In a statement released by South Africa's Foreign Ministry, Zuma extended his "profound congratulations" to Mugabe for winning a seventh term in a "successful vote".
Part of the statement reads: "President Zuma urges all political parties in Zimbabwe to accept the outcome of the elections as election observers reported it to be an expression of the will of the people."
Last Friday, Tsvangirai dismissed the election results as a "huge farce" and said he would take up the issue with Sadc and the AU – the guarantors of the Global Political Agreement – for arbitration.
Contacted for comment, MDC-T spokesman Douglas Mwonzora said: "Well, maybe Sadc and other blocs maybe naturally tired of the Zimbabwean story. President Zuma may have issued the statement without the benefit of the evidence which we have on how the elections were stolen.
"We are going to give him (Zuma) and other leaders the detailed evidence of how the election was stolen and we hope they will use that to ensure Zimbabweans get the electoral justice they deserve."
He added that in one constituency in Mashonaland Central a total of 10 000 voters were assisted to cast their ballots.
Mwonzora dismissed sentiments by Zec chairperson Justice Rita Makarau that there was nothing wrong with people "being assisted" to vote if they so request.
"She is being very naïve. We don't expect that from a judge. With a high level of literacy in Zimbabwe you do not expect such a high number of people assisted to vote and one should be able to see this as clear evidence of intimidation and manipulation."
Mwonzora said they had also uncovered evidence of "double voting and use of fake voter registration slips".
Yesterday, MDC-T losing parliamentary candidates converged at the party headquarters, Harvest House, in Harare to compile evidence on how the elections were allegedly rigged. Mugabe won 61% of the presidential vote against Tsvangirai's 34%. Zanu PF won 160 House of Assembly seats, while the MDC-T trailed behind with 49 seats.
Sadc brokered the GPA that culminated in the formation of an inclusive government between Mugabe and Tsvangirai following another disputed elections in 2008. In their preliminary reports released soon after announcement of the results, both Sadc and AU observer missions described the polls as "free and peaceful" although they admitted to some electoral irregularities.
The two bodies' reports were in contrast with a report by the Zimbabwe Elections Support Network (Zesn), a local non-governmental organisation, which questioned the high number of urban voters either turned away at urban polling stations or had their names missing on the voters roll.
In its report, Zesn which had 7 000 election observers on the ground, said 750 000 urban voters were not on the roll and Zesn said 82% of urban polling stations turned away potential voters compared to 38% rural polling stations.
"When compounded by the massive bias in the State media, the campaign of intimidation in rural areas, the lack of meaningful voter education, the rushed electoral process and the harassment of civil society leaving the credibility of these elections severely compromised," read a statement from Zesn.
Zesn also questioned why Sadc had backtracked on its earlier demands for implementation of media and security sector reforms as a key condition for holding of a free and fair election.
The MDC-T is today expected to challenge the election results at the Electoral Court citing intimidation of its supporters, manipulation of the voters' roll, militarisation of the process, among a litany of other flaws.