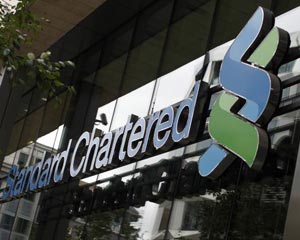 LONDON — Asia-focused bank Standard Chartered took a $1 billion hit on the value of its Korean business yesterday, dragging first-half profit down by 16%.
Reuters
The UK-listed bank, which makes more than 90% of its profit in Asia, Africa and the Middle East, said markets remained challenging and reiterated that it would miss its usual target of 10 revenue growth.
Like larger rival HSBC (HSBA.L), Standard Chartered is suffering from a slowdown in emerging markets with Singapore and China, excluding Hong Kong, all posting drops in profit and Korea posting a loss.
Overall, Standard Chartered reported a pretax profit of $3,3 billion for the six months to the end of June, down from $3,9 billion a year ago due to the writedown in Korea.
The bank had flagged a possible writedown in June.
Its stock was up over 3% in morning trade yesterday, outperforming a flat European banking index .SX7P. The bank said Korea remains its most difficult market and warned that the second half would also prove difficult due to rising bad debts. Standard Chartered has had trouble in South Korea since buying First Bank in 2005 for $3,3 billion, its largest ever acquisition.
"We cannot escape the realities of the Korean context, but we are determined to improve productivity and return on capital," chief executive Peter Sands said in a statement.
The bank said in June it would restructure the business more aggressively and assess whether to write off some of the $1,85 billion goodwill value assigned to it.