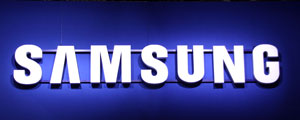 KOREAN ELECTRONICS GIANT Samsung faces a $108m (£70m) fine in Brazil over its treatment of workers, who allegedly are given just 32 seconds to assemble a phone.
The Inquirer
The BBC reports that prosecutors in Brazil are seeking damages from Samsung for conditions in factories where its mobile phones and TV sets are assembled, with employees reportedly forced to work long hours without sufficient breaks.
In evidence given to prosecutors, employees at Samsung's factories have spoken out about tiring 15 hour shifts, and some said they suffer from problems such as backaches because they are forced to stand for 10 hours a day.
Perhaps more alarmingly, prosecutors claim that employees at Samsung's factories in the Amazon region are given just 32 seconds to assemble a mobile phone and 65 seconds to put together a Samsung television set. One worker is alleged to have packed as many as 3,000 phones in a day.
Samsung has said that it will take appropriate action "as soon as it is officially notified". A spokesperson said in a statement on Wednesday, "We are committed to offering our collaborators around the world a work environment that ensures the highest standards when it comes to safety, health and well-being."
While it is perhaps shocking, news of conditions at Samsung's factories is nothing new in the technology industry. Last November an auditor found overtime violations at Samsung's suppliers' factories, while in January contractors for the firm's main rival Apple were found to employ 106 underage workers in factories.
The court case against Samsung was filed last Friday, but was not made public until today. µ