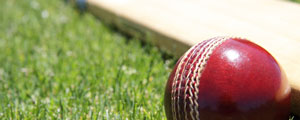 JOHANNESBURG — When Zimbabwe's players wanted advice on how to establish their own players' association, they turned to their big brothers for assistance.
Cricinfo
The South African Cricketers' Association (SACA) helped the Zimbabwean players with a draft constitution after being asked to look at documentation from previous attempts to launch a union in that country and update it to meet modern standards.
"They've been wanting to launch a player body for some time and they came and asked us what we thought of the paperwork they had," Tony Irish, SACA's CEO told ESPNcricinfo.
"We helped them with some ideas and sent them a copy of a constitution they could use. But I was not aware of the situation as it is now."
Irish was not involved with the Zimbabwean players' sudden decision to launch their body last week as they decided to negotiate match fees and a percentage of World Cup disbursements with their board. However, he was not surprised they did.
"There was a burning platform for them with the payment issue and that is how a lot of player organisations start," Irish said.
"There are two things that act as catalysts for players to take action: non-payment or interference in selection and if you look at player associations around the world, this is how they get off the ground."
Seven of the 10 Test-playing nations had player unions before Zimbabwe's was started, which leaves India and Pakistan without representation for their cricketers.
England has the oldest, the Professional Cricketers' Association (PCA), formed in 1967. SACA was started in 2002, but took inspiration from the PCA and Australian Cricketer's Association when looking at how to build a union.
"We wanted to have a constructive body that could deal with issues facing the players and with the board," Irish said.
"Cricket is a top-down sport, in that the national team makes most of the money and they have to be looked after."
It was exactly that interest which led Irish to start SACA, in the aftermath of the 2002 Champions Trophy when players' commercial rights were sold off to a global broadcaster but they were not compensated.
"Jonty Rhodes and I decided we would start a union then because we believed the players had a right to some of the hundreds of millions of dollars being made off of them. We struck a deal with the board and that same deal still applies today."
South African players have faced very few issues involving payment since then and SACA has evolved into a fully functioning independent body. It has over 230 members, all professional cricketers at national, franchise or provincial level and employ eight people to run the organisation.
But it took years for that to happen and Irish cautioned Zimbabwe theirs will need the same amount of time to flourish.
"Once it's formed and you've had the big issues, then it's about creating something that's sustainable and professional."
Zimbabwe Cricket has struggled for either of those things as they battle debt and a low profile. They last had a functional representative body before the white-player walkout in 2004 and since then their attempts to form another have faced uphill battles for survival and relevance and lost.