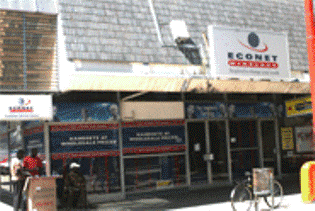 THE war of attrition in Zimbabwe's telecommunications sector has intensified after the regulator ordered the country's largest mobile phone operator Econet Wireless to immediately revert to old tariffs barely a week after the company slashed the rates.
REPORT BY BERNARD MPOFU
According to a statement issued by Econet yesterday, the Postal and Telecommunications Regulatory Authority of Zimbabwe (Potraz) said Econet Wireless must stop offering its customers the 10 cents per minute tariffs and revert to the old 25 cents charge.
The regulator, according to Econet, threatened to penalise the firm if it continued to offer its customers the discounted rate by Friday, amid concerns that the tariff cut could result in unfair business practice.
The developments come at a time when the country's mobile phone operators — Econet, Telecel and NetOne — have in recent months stepped up their promotional campaigns in the cut-throat industry.
Potraz said the mobile phone operator which has over eight million subscribers compared to close rival, Telecel, which has three million, should not slash the tariff by more than 50%. Questions sent to Potraz were not responded to at the time of going to print last night.
"Given the foregoing, we hereby direct Econet to stop the implementation of the advertised tariffs with immediate effect and no further Buddie Zone advertisements should be flighted in any media issue or released after 4pm on August 20, 2013," Potraz said in a statement released by Econet.
The tariff cut Econet announced last Thursday, which includes discounts under the Buddie Zone system, gave customers a total tariff cut of 60%.
Econet expressed disappointment with the order and said it would take the necessary steps to protect the interests of its customers and ensure competition is encouraged on the market.
"The regulator is there to create a level playing field. We are not aware of any similar order being given to other operators who are freely offering similar discounts. Even when other operators violated key conditions of their license, we did not see any such threats being made. Now when we take steps to deliver affordable services to our own customers, we are barred. This leaves us wondering just how level our playing field really is," Econet added.
According to Econet, the 10 cents tariff had been well received by the public, with usage having risen sharply since it was effected last week.