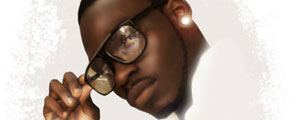 RISING dancehall artiste Shinso Man and popular pole dancer Beverly Sibanda are expected to serenade revellers when they perform at Jongwe Corner tonight.
Entertainment Reporter
Born Romeo Antony, the hoarse-voiced Shinso Man has been the most underrated dancehall singer in the past. For some reasons, he is on the rise with his energetic performance and free styling skills.
At present he is basking in the glory with his songs becoming instant hits with dancehall enthusiast. Whatever he is releasing is turning out to become national anthems among the ghetto youths.
The Mbambamba hit maker is expected to belt out some of his hit songs such as MaGhetto Yuts, Kukunakidza, Waya Waya and Dancehall Fada, among others.
"I am well geared for the show and just want to urge my fans to come in numbers and we have fun," said Shinso.
Since he broke into the limelight back in 2009 with his single track Number One in which he features diva Cindy Munyavi, Shinso has never looked back.
On the other side Beverly Sibanda is well known for her electrifying raunchy routines that usually leave the crowd salivating.
The popular pole dancer has developed herself to be a dancer who can dance to any beat be it sungura, dancehall or rhumba tunes.
As the two artistes continue to shine, fans are guaranteed a top-drawer performance from them.