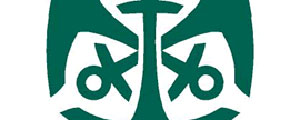 OLD Mutual plc is consolidating its foothold in Africa as it seeks to leverage on growing opportunities emerging from the continent.
Own Correspondent
The group, which recorded a robust operational performance in the first half of 2013 that saw its adjusted operating profit before tax rise 14% to £801 million, is confident that this growth can be sustained through increased focus on emerging markets.
Commenting on the results, Julian Roberts, Old Mutual plc group chief executive, said the company was focusing on markets where growth is driven by long-term structural factors.
This strategy has already seen Old Mutual expand into Ghana and Nigeria and strengthen its presence in Kenya.
"The rest of Africa has had an excellent first half of the year, with APE life sales up 23% to R368 million. Life sales benefited from a good performance and a large deal in Namibia, favourable foreign exchange and good corporate deals in Zimbabwe, and the inclusion of Old Mutual Nigeria for the first time," said Roberts.
Profit from emerging markets rose 12% to R4,115m, while total funds under management rose by 6% in the six months to R764,8 billion. Emerging markets cover Africa, Asia and Latin America.
Roberts said Old Mutual would continue to be guided by its ethos of sustainable development as it expands operations in Africa.
"An important part of the success in our strategy to build out across Africa will be our ability to demonstrate that we are a responsible corporate citizen in the eyes of governments, regulators and, most importantly our customers. We provide products that help address poverty, income inequality, social instability and health issues and we do this in a manner that is fair to our customers. We invest into education programmes, often in partnership with national governments, to highlight the risks of consumer debt and the benefits of savings.
"We responsibly invest the premiums we collect and have a strong history of successfully investing these premiums in infrastructure projects including low-cost housing, public utilities, schools, agriculture and healthcare. As a result, we redeploy a portion of a nation's savings into enhancing the quality of its collective future.
For example, in Zimbabwe, we have agreed to build a 3 000 home residential development in Harare. We are one of the largest investors in infrastructure in South Africa, and manage more than R10 billion of infrastructure assets."