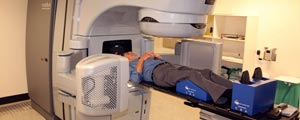 THE Medicines Control Authority of Zimbabwe (MCAZ) is currently carrying out tests a new cancer drug discovered by an international cancer research and treatment institution so that it can be classified before use in the country.
PHILLIP CHIDAVAENZI
The drug, chinmanna, has gone through international trials and was found to have lesser side effects, less toxins and effective in treatment of all types of cancers, according to Cancure Clinics chief executive Dr Parminder Kaur.
Kaur was in Zimbabwe early this month and met with representatives of cancer organisations in the country.
National Cancer Alliance of Zimbabwe executive director Dr Nelson Ngwaru told NewsDay yesterday modalities of distribution would be thrashed out once MCAZ had classified the drug.
"The classification of the drug will determine how it can be distributed, so they are still carrying out their chemical tests and by next week they would have classified the drug. Once classified, it will be registered and distributed," he said.
He said they would run month–long trials on willing patients before distribution and although there were still negotiating the pricing, efforts would be made to ensure that the drug would be affordable.
Dr Ngwaru said they had held meetings with oncologists who expressed concern over "the efficacy or potency of the medicine", because cancer has resisted most drugs.
"They were a bit sceptical about the claimed drug efficacy considering that very few drugs have proven to be highly effective against cancer cells. But this was not a problem and we all agreed to put the drug on trial."
According to Dr Kaur, trials of the drugs conducted in Taiwan had been successful and they hoped many other countries would benefit. "This drug is very safe and non-toxic to use. After realising that it can save lives, we thought this drug needs to be exposed further in the world," she said.
Extracted from medicinal plants, the drug uses a method called cancer immune therapy that involves stimulating a patient's immune system to attack cancer cells.
Dr Kaur said the medicine does not destroy health cells unlike other methods of cancer treatment.
According to the Cancer Registry, about 4 000 cases of cancer were reported in 2010 through health institutions.