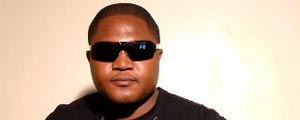 INCARCERATED rhumba crooner Energy Mutodi will spend another weekend behind bars after High Court judge Justice Priscilla Chigumba yesterday said the State had not furnished her with its response to his bail application.
PHILLIP CHIDAVAENZI, SENIOR REPORTER
Although prosecutor Public Mpofu told the court that the State papers were now before the court, the judge insisted that the papers be resubmitted to allow the court time to go through them before making a determination.
"I have not had sight of the response so the matter has to be postponed," Justice Chigumba ruled and set the next hearing for August 19 for arguments.
Mutodi is accused of defrauding desperate home seekers in Mutare of close to $2 million in a housing scandal.
He has been in custody for the past three weeks. High Court judge Hlekani Mwayera last week denied him bail and struck the matter off the roll as the defence papers were not in order although the State had consented to his bail application.
Mutodi is represented by lawyer Farai Nyamayaro.
Allegations against Mutodi, who is facing similar charges in Harare involving more than $6 million, are that he hatched a plan to defraud unsuspecting civil servants and formed the National Housing Development Trust through which he allegedly lured civil servants into paying monthly payments to buy land in Mutare's Gimboki South housing project, peg, service it and promised to allocate residential stands to each of them.